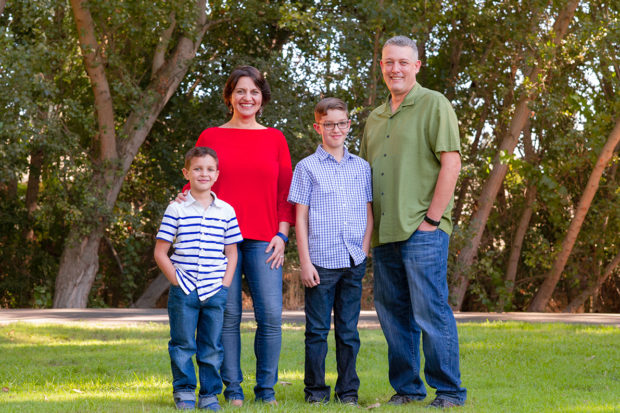 By Michael D. Evans
Educator Noha Elbaz, a Democrat, is seeking election to the City Council in Clovis. That's not a typo. Elbaz is a Democrat running because the Clovis City Council "needs new and different voices who bring new and different ideas." She would be the first Democrat on the City Council since Harry Armstrong, who stepped down in 2016.
In a classic example of voter suppression, the Clovis City Council election takes place in March of odd-numbered years following Presidential and midterm elections the previous November. There have been occasions when an election did not take place because not enough candidates filed to run to have an election. Moreover, when the election does occur, it is citywide, rather than by district, further disenfranchising voters in parts of the city.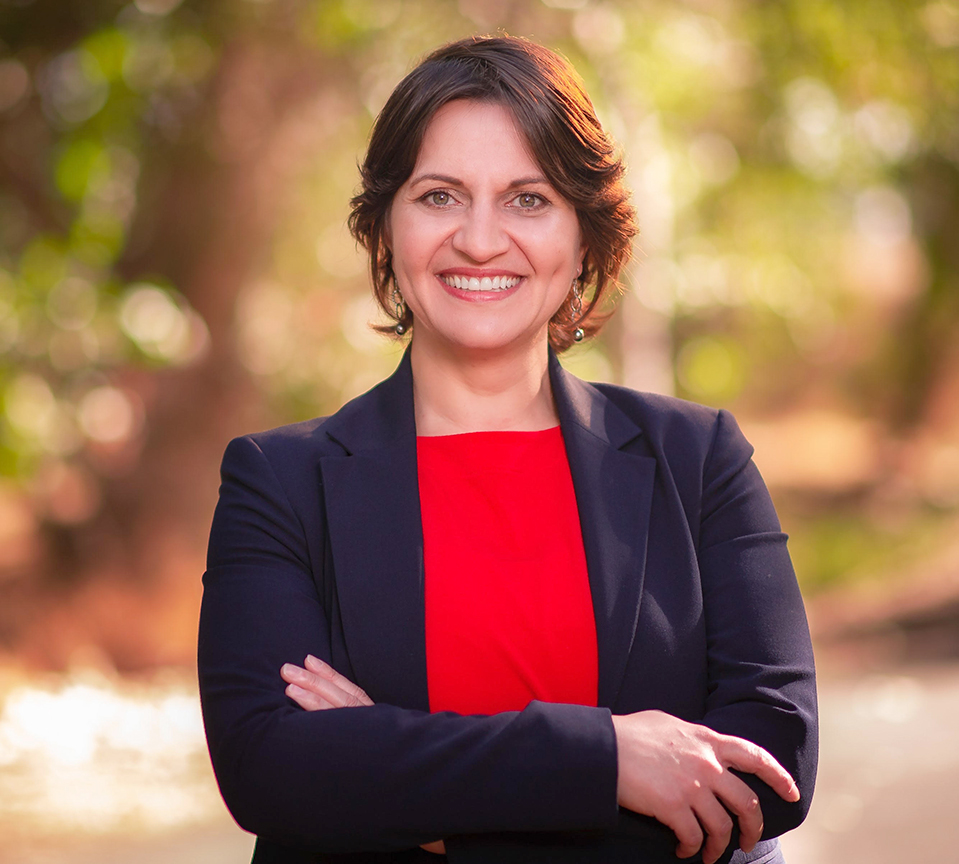 For the March 2 election, there are two seats on the ballot for the Clovis City Council. Five candidates, including Elbaz, are vying for those two seats.
Lynne Ashbeck (Republican) is an incumbent who has served on the Council for 20 years with two stints as mayor.
Vong Mouanoutoua (Republican) was elected in 2017 and recently made the news for appearing at a pro-Trump Insurrection Day rally in downtown Clovis, which he claims to have been attending because "it's happening here in our backyard."
Diane Pearce (Republican), president of the Fresno County & City Republican Women's Federation, wants to see "a business perspective and strong support for our values and local control on the city council."
Herman Nagra (Decline to State), a convenience store owner, seems to be driven primarily by the Clovis City Council having "defunded" (his word) the police and fire department budgets last year, cutting them by $1 million and $800,0000, respectively.
"As the only Democrat running for a seat on the Council that is currently composed of only conservative Republicans, I can bring [a] voice and views in a way that simply will not happen if any of the other candidates win," says Elbaz. "There has never been a better time for diversity of thought."
Elbaz was born in Egypt, but her family left for better opportunities and eventually arrived in New York. There, she graduated with a degree in political science from Columbia University. While teaching in Arizona, she earned a master's in education from Arizona State University. She has been in Clovis since 2013, continuing her work in education. She ran unsuccessfully to be a trustee on the Clovis Unified School Board in 2020 but garnered the support of more than 34,000 voters.
Elbaz considers the Covid pandemic to be the most important issue facing Clovis currently. "It affects every aspect of our lives—family, school, business," she notes. "The challenges wrought by the pandemic can't be solved by the City Council alone, but the Council can set policies that will help Clovis unite to fight the pandemic. The City Council must lead by example."
Like many Clovis residents, Elbaz is concerned by the lackadaisical approach of current City Council members to the impact of the pandemic. She would like to see members "demonstrating their support in simple ways like wearing masks in Council chambers and in obvious ways by not attending rallies designed to undermine the confidence in our County Health Department's regulations and recommendations."
Aside from the pandemic, "we need to focus on responsible growth in the City of Clovis," Elbaz says. "We need to consider an appropriate balance of residential, commercial, educational and recreational facilities that will keep our city vibrant and benefit all stakeholders."
"Clovis is growing and becoming more diverse all the time, while the City Council has not reflected this change," says Jeni Kren, president of the Clovis Democratic Club. "Noha brings a fresh view on issues that come before the Council, with a sound, fact-based approach."
"Clovis is quickly diversifying and welcoming new residents of different faith traditions, race, gender, political beliefs and socioeconomic backgrounds," says Elbaz.
"I know the importance of a diversity of thought. I have dedicated my life's work to helping those who are underserved and helping them to find increased opportunity."
The Clovis City Council supports "the efforts of the Trump administration by their continued silence and lack of comment to constituents not in complete agreement with their ideals and views," says Cynthia Sterling, former member of the Fresno City Council and currently president of the San Joaquin Valley chapter of Black Women Organized for Political Action (BWOPA).
Elbaz's approach to governing is different. "Throughout my life and in my career, I have worked extensively with diverse groups of people as colleagues, employees, customers and friends," she says.
"When I walk into a room, I believe that there are substantive contributions to be made by every single person in the room. Not just the top executives, not just the most experienced, but those at every level of an organization."
Paul McGeary, a new resident of Clovis who previously served on the City Council in Gloucester, Mass., is impressed by Elbaz's "deep and abiding commitment to education for all our children. Nothing—nothing—that we do in our community is more important than bringing first-class education to our children."
Some local pundits have questioned whether a Democrat can win in traditionally conservative Clovis in today's political environment. A Central Valley campaign strategist suggests that Elbaz would benefit from voters engaging in a single-shot effort, that is, voting only for her rather than for two persons (given that there are two available seats).
Endorsements for Elbaz's candidacy include the Clovis Democratic Club, the Fresno County Democratic Party, the Central Valley Progressive PAC and the Fresno County chapter of the National Women's Political Caucus.
The Clovis City Council election will take place on March 2. Vote-by-mail ballots will be mailed on Feb. 1 with drop boxes open the following day throughout the city. The last day to register to vote in the election is Feb. 15. All registered voters in the city can participate.
Residents of Clovis are encouraged to be subversive: Vote! Oppose the efforts of the Clovis establishment to suppress your vote. Make your voice heard.
Following this election, the City of Clovis will shift its municipal elections to the more voter-friendly November of even-numbered years (beginning in 2022). The City Council, however, continues to push back on switching from at-large to district elections. Clovis might have to be taken to court to remove that level of voter suppression.
*****
Michael D. Evans is a political activist, editor and writer. Contact him at evansm@usa.net.
Clovis City Council
Candidate: Noha Elbaz
www.nohaelbaz.com
Facebook: ElbazforClovisCouncil
Twitter: ElbazForClovis
Instagram: nohaelbaz22/
Election Information
Ballots Mailed: Feb. 1
Election Day: March 2
Registrar's Office: www.fresnovote.com
The Community Speaks on Noha Elbaz
"[Noha] would bring a strong progressive Democratic voice to the Council, which has not had a Democrat on it since the passing of Harry Armstrong."
⎯Jeni Kren, president of the Clovis Democratic Club
"Noha is [an] intelligent, bright leader interested in developing a better community for all."
⎯Tom Hernandez, member of the Fresno Immigration Coalition
"Highly educated and well-traveled, she brings common sense solutions with a compassionate heart. She's a hard worker that looks for solutions rather than blame and constantly seeks what's right and just with the next generation of citizens at the top of her mind."
⎯Ricardo Franco, California Democratic Party Progressive Caucus Board member
"Noha, as an immigrant from a country run by a dictator, has a unique appreciation for democracy and how it functions at the local level. I welcome the exceptionally capable Noha Elbaz and consider her candidacy a not-to-be-missed opportunity to upgrade leadership at the local level in Clovis."
⎯Rachel Youdelman, resident of Clovis
"Her story is the American story, one of people from all over the world coming here to improve themselves, but to improve our country as well. Her citizen-of-the-world experience will inform and guide her and bring a new perspective to local issues."
⎯Paul McGeary, resident of Clovis and former City Councilor in Gloucester, Mass.