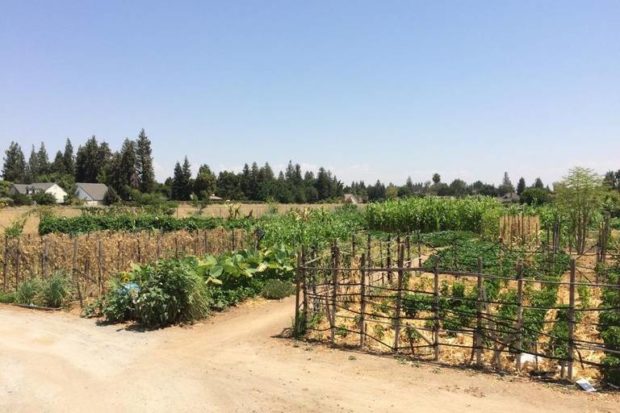 Almost two years ago, 13 Hmong families began to hear that they no longer would have access to the city-owned lot where they had been gardening for more than 10 years. What followed was outrage as local community members became aware of the situation, then organizing as they and the Hmong families began to find their voice, and finally action that took them to City Hall, the City Manager's Office and the city's parks department.
Negotiations, first about when the lot would be vacated (there were crops to be harvested and seeds to be collected) and then about where to relocate the gardens, took more than a year to conclude. The negotiations were intense and sometimes acrimonious, agreements were made and broken, miscommunication at times was rampant, cultural clashes and missteps
became commonplace and, along the way, too many lessons were not learned.
It is to the parties' credit that, as difficult as the entire process has been, they were able to reach an agreement. In the end, the families found a home for their gardens in the city's new garden site at South Peach and East Butler avenues and the City of Fresno is now committed to the development of many more garden sites on city-owned property for additional individuals and families.
And while this process had to happen, it did not have to happen the way in which it did. Early and better communication, coupled with a greater regard for the families who were gardening on the site, would have prevented much of the hostility that arose on all sides. Language differences added to the difficulty of communication because many of those involved did not speak the other's language.
Also, a better understanding of the Hmong culture would have brought an awareness that not only was gardening an inextricable part of the fabric of life for many Hmong, a tradition that reaches back generations, but also at a deeper level that the value of respect, as demonstrated through speech and behavior, was, at times, more important than the issue of the garden itself.
Today, Fresno has new leadership-a new mayor and city manager who promise to bring better communication and more citizen involvement to the city's processes. The community that organized in support of the Hmong families better understands the challenges of advocacy. And the 13 Hmong families have learned how, in our democracy, they can and are making their wishes known. They also have a garden where the land has been tilled, the seeds sown and the food is beginning to grow.
The final success that comes from this situation is that Fresno has two new garden sites: one at South Peach and East Butler avenues and the other at Al Radka Park, where almost 200 additional individuals and families have garden plots where they can raise the food that for so many of them is a necessity. A third site is under discussion, and the city is committed to adding more garden sites over time.
Only a few individual garden plots remain, and if you are interested in one or in being involved in the Community Garden Coalition, contact Tom Matott of Fresno Metro Ministry at 559-485-1416 or tom@fresnometmin.org.