By Vic Bedoian

Like other California wildfires this year, the SQF Complex was sparked by lightning and is actively ablaze inside two groves of giant sequoias and through the mixed conifer forest and chaparral in a rugged region encompassing Sequoia National Forest and Inyo National Forest.
The complex is actually two fires. The Shotgun fire, with a little more than 800 acres, is being allowed to burn but closely watched by air. The Castle Fire is the big threat and had burned more than 136,000 acres at press time.
Drought and bug-kill timber are helping fuel the blaze and pose a danger to firefighters. Even grasses and shrubs growing in the footprints of two previous wildfires are contributing tinder to the fire.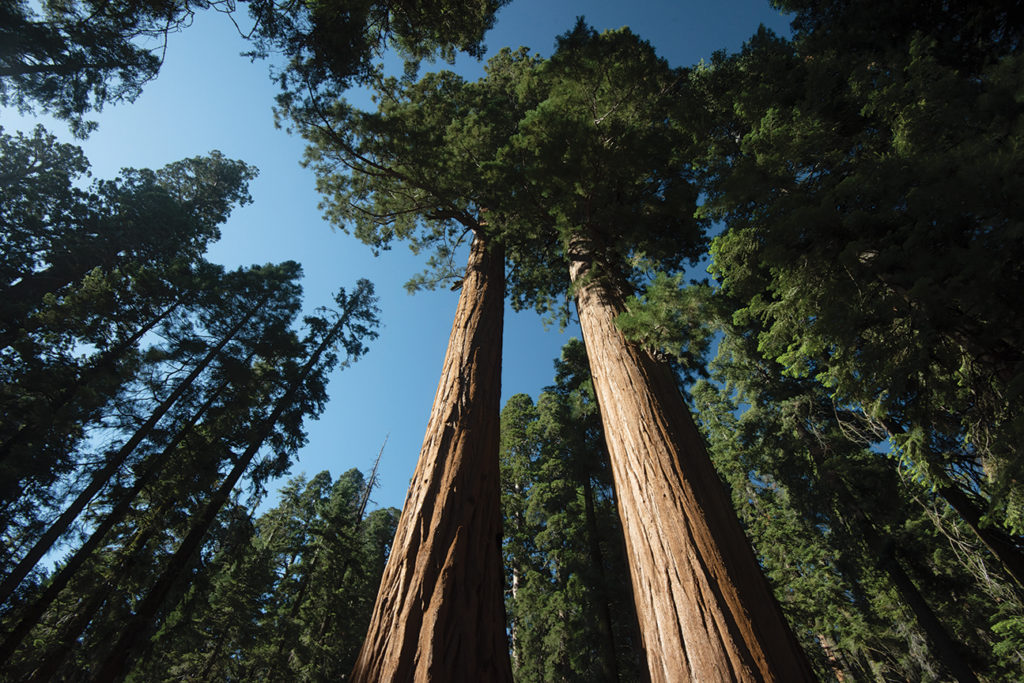 According to the Sequoia Park Conservancy, both the Freeman and Dillonwood sequoia groves have wildfire in them now. These iconic trees are facing a large number of new threats including high severity wildfire, interactions of wildfire, fire suppression, climate change and direct impacts of drought. More than 100 trees in several groves have died in the past two years, some directly from wildfire and some from an interaction of drought, fire and insect attack.
While giant sequoias depend on fire to open cones, create rich soil and allow high sunlight conditions for seedling germination, they rely on the right kind of fire at the right time and place. Much of the wildfire we are seeing now could have harmful effects to sequoia trees due to high fuel loads in groves due to past fire suppression combined with weather conditions.
Numerous mountain communities, nearly 3,500 people, have been evacuated, including parts of the Sequoia National Park gateway town of Three Rivers. Other residents in the path of the fire are under evacuation warnings.
The SQF Complex is under Unified Command between the U.S. Forest Service, Sequoia National Park, Northern Rockies Incident Management Team 1 and CAL FIRE Team 6. The Northern Rockies Team 1 is in command of the East Castle Zone and CAL FIRE Team 6 is in command of the West Castle Zone. On Sept. 23, California Team 2 took command of the East Castle Zone.
All told, 1,440 firefighters are battling the blaze. So far, 150 structures have been destroyed and more than 3,100 are threatened.
"We are still in a battle, all day and through the night, to protect local homes," said Mike Goicoechea, incident commander. "We are continuing to patrol areas where fire has moved through. On a daily basis, firefighters are making saves on homes by preventing spots from getting established near structures. We remain in an active, dangerous area."
The SQF Complex incident report states that the priorities for fire suppression include communities with evacuation orders and warnings, archeological values, mountain yellow-legged frog and Little Kern golden trout critical habitats, Pacific fisher habitats, trailheads and recreational facilities.
*****
Vic Bedoian is an independent radio and print journalist working on environmental justice and natural resources issues in the San Joaquin Valley. Contact him at vicbedoian@gmail.com.