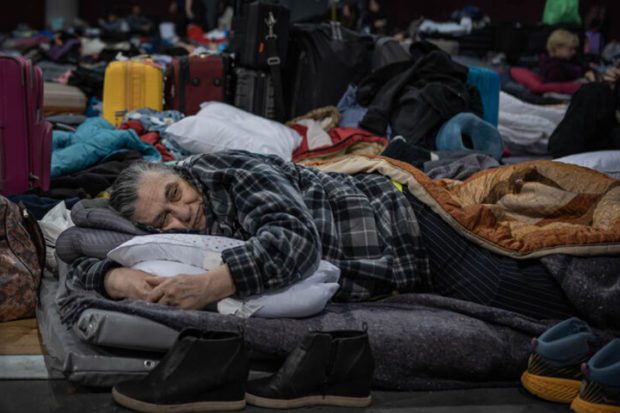 Text and photos by Manuel Ortiz Escámez
A growing wave of Ukrainian refugees fleeing the Russian invasion is reaching Tijuana, Mexico, where people hope to cross into the United States in search of asylum.
There are currently 2,000 Ukrainian refugees waiting in Tijuana to enter the United States, according to Enrique Lucero Vázquez, municipal director of Attention to Migrants of the Tijuana City Hall.
The arrival of Ukrainians to Tijuana shot up in mid-March, after U.S. Secretary of Homeland Security Alejandro Mayorkas announced the creation of temporary protected status (TPS) for 18 months for Ukrainians. Just days later, the White House announced that the United States would receive 100,000 refugees from Ukraine.
According to Lucero, the Ukrainians, mostly women, children and senior citizens, enter Mexico as tourists on flights to Cancun and Mexico City from European countries such as Germany and Italy. According to the official, Russians seeking asylum in the United States are also arriving in Tijuana, but on a smaller scale and they are staying in hotels, not in shelters.
Once in Tijuana, it takes Ukrainian families an average of 35 hours to cross into the United States. Some 400 Ukrainians enter per day.
Since March 6, the UN High Commissioner for Refugees (UNHCR) warned that the exodus of Ukrainians would be "the fastest growing refugee crisis in Europe since World War II."
Currently, according to the UNHCR, there are 4 million Ukrainian refugees, which registers as a Level 3 emergency, the highest for this institution.
In addition, more than 6.48 million people have been internally displaced in Ukraine, according to figures from the International Organization for Migration.