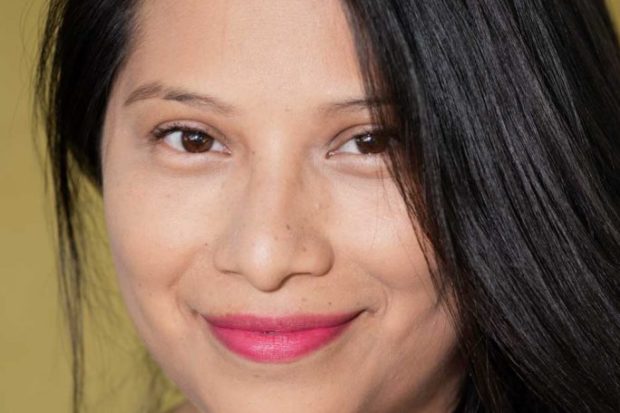 Dear Reader,
The incessant attacks to our First Amendment rights by the Trump Administration are not, by any means, the sole struggles of journalism in America.
Newspapers, and those involved in producing them, have long been suffering many blows, including the revolutionary digitalization of news media, as undoubtedly invaluable as it may be.
An unquenchable thirst for truth and the drive to share it are must-haves to remain committed to this field. For many, this means maintaining a hopeful vision for the future of our communities, which in the case of the Community Alliance, translates into building a powerful progressive movement that will support social, environmental and economic justice.
In addition to the attacks on our rights, an independent news source as is the Community Alliance must bear the pressure of remaining true to its mission while delivering quality content. To put a spin on the words of the late legendary poet and civil rights activist, Maya Angelou, "and still we rise."
That is why today, we humbly ask for your kind support. The staff and volunteers of the Community Alliance would love to meet all of those who have supported it in different ways during the last 22 years. And what better way to do this than through the annual Community Alliance fund-raiser?
We will be honoring a leader who has been a vital part of continuing this work since the beginning of this newspaper in 1996, when it was simply an informational bulletin-style sheet printed in the offices of a local labor union. Mike Rhodes is his name. He is a Community Alliance co-founder, editor, writer, investigative journalist, business manager, photographer and distributor for 20 years, a peace and social activist, and an author. Rhodes continues to support the paper because he firmly believes in the power of alternative media. He will speak on "The Community Alliance in Today's Media Landscape" during the event.
The inaugural Writer's Award with Mike's namesake will be presented to Richard Stone, in recognition of Richard's skill and ability to tell readers the stories of activists in the community and of their work previously ignored by mainstream media.
Lourdes Medina (Lulu), who was named the Community Alliance Spanish section editor in September 2017, will also be introduced. She is a Reedley College graduate with an A.A. in mass communication. She has 17 years of experience in radio broadcasting, including being a producer for Radio Bilingüe and a content producer for the nation's public broadcasting system. She currently works as a community organizer for the Dolores Huerta Foundation.
There will also be a Presentation of the Best Article. This year, Kayla Moon's "Fresno PD: The Most Dangerous Police Force in America?" was selected for the recognition.
The Community Alliance Fund-Raiser will be held at the SEIU Local 521 Union Hall, 5228 E. Pine Ave., on June 22 from 5:30 p.m. to 7:30 p.m. Tickets are $35 in advance and $45 at the door. You may purchase them by searching for Community Alliance Fund-Raiser on brownpapertickets.com.
Although this is my second edition as editor, I am still fairly new to the staff, but I too look forward to meeting you and getting to know you. Thank you for your continued support. It is a pleasure being a part of an independent voice for workers and progressive groups in the Central San Joaquin Valley.