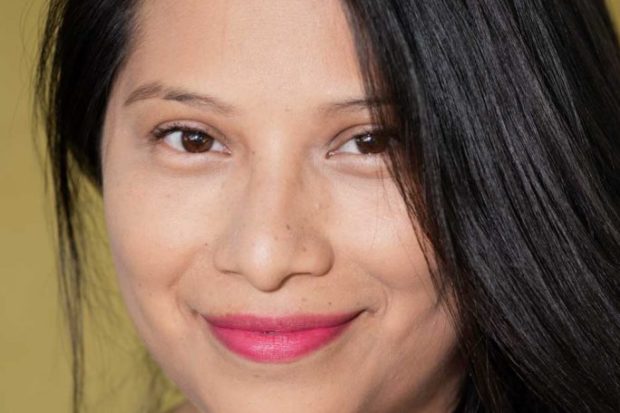 Dear Reader,
I will begin July by sending my sincere gratitude and appreciation to every one of you who showed your support during our annual Community Alliance Fund-Raiser, which was a huge success. We welcomed a full house of new and familiar faces. A special thank you to the SEIU Local 521 for graciously donating the event space.
The Community Alliance team—with the help of many supporters—devoted countless hours and great effort beginning long before the event. To call it challenging would be an understatement, but the solidarity demonstrated on June 22, as attendees shared laughs and chatter over delicious dinner made it all worthwhile. It definitely reinforced our belief in local alternative media, as well as its supporters, and inspired us to further ensure everyone involved in the progressive movement remains in the know, as surely this is how Founder Mike Rhodes must have felt when he began this journey 22 years ago.
Mike served as keynote speaker and shared with us the history of the newspaper, holding up editions dating all the way back to the first, and told anecdotes of how the printed word effected change in Fresno. His discussion highlighted the importance of the Community Alliance in today's media landscape. He spoke of the newspaper's original vision, which was to report on events from perspectives not controlled by large institutions, tell stories not being told, give voice to those working for peace and justice, as well as bringing together individuals and groups in the community working for positive change.
He recounted numerous examples of how the paper has grown and continues to live up to the vision and cited changes in public perception and policy that were influenced positively by articles printed in the pages of Community Alliance.
It was an honor for the Editorial Board to present him with a well-deserved Lifetime Achievement Award. Mike thank you for all you did and continue to do for the paper. Congratulations to writers Kayla Moon and Richard Stone, who won the Best Article Award and the first Mike Rhodes Writer's Award, respectively. The Law Office of Jacob M. Weisberg was also recognized for its continued support. We cannot thank you enough for your dedication to the Community Alliance. It is vital to preserving the mission of this newspaper, and it does not go unnoticed.
It is not long after each new sunrise that we can see or hear why independent media is so important. It takes a simple swipe on a touchscreen cell phone to reveal a newsfeed too often full of hate and its best friend, ignorance.
And then there are also the stories that remind us of why we continue fighting for what we believe is right. Most recently, I felt this way after learning about Alexandria Ocasio-Cortez's victory. Ocasio-Cortez is a 28-year-old who unseated 10-term incumbent Rep. Joseph Crowley (D–N.Y.) in the Democratic primary for the 14th Congressional District, despite being outspent by Crowley 10 to one. She was stunned as she watched the live results on a screen.
"I think what we've seen is that working-class Americans want a clear champion, and there is nothing radical about moral clarity in 2018," Ocasio-Cortez told local TV station NY1 shortly before the race was called, according to Politico.
We at the Community Alliance also believe there is nothing radical about moral clarity. That is why, year after year, we continue to ensure your voice is heard and we print the truth that others refuse to circulate.
If you did not attend our annual Fund-Raiser, but you want to ensure this valuable resource continues to be published and remain the local, independent and alternative voice of the people, please turn to page 13. There you will find a pledge form, which you may complete and mail in. You can also support by subscribing or becoming a monthly sustainer at fresnoalliance.com.
Rest assured that your contribution in any amount is greatly appreciated. Thank you.