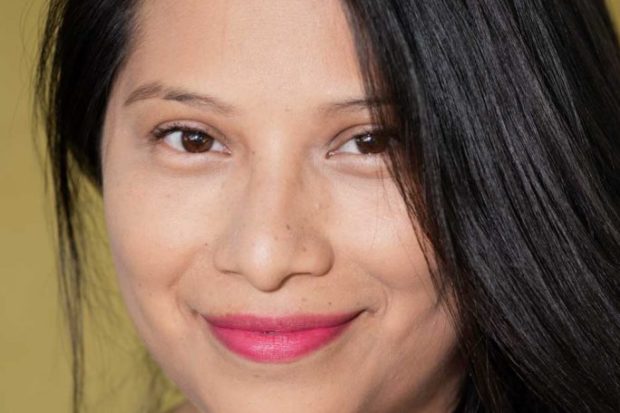 Dear Reader,
Happy New Year! At the incredible risk of sounding cliché, I will allow myself to revel in the optimism and positivity that this time of year brings out in so many. I sincerely wish you the best of luck in whatever resolution or resolutions you have set out for yourself. For me, 2019 is one more chance to get it right, not only personally and professionally, but as a member of my community.
Seeing so many new faces coming into government at the local, state and federal level, I am confident 2019 will be the year that will begin to crust over the deep cut felt when 45 began his run focusing on ethnicity to disparage entire groups of people. However, I am conscious of our own responsibility as citizens to step in and lead to drive this change.
This year, I am especially excited to be actively involved in the labor movement fighting for a $15 minimum wage, child care for all and unions for all. This means so much to me because what I fight for are all issues reflective of my upbringing and the struggles of my community.
Lately, having the privilege of listening to the powerful stories of so many local residents and leaders has profoundly reiterated my view that so many of us truly have much more in common than those who are not working in our best interest would have us believe. I think speaking out about it is only the first step, but a crucial one, in collectively taking control of our future.
Community Alliance staff welcome and encourage you to continue thinking of and using our local and independent news outlet as a tool to tell these often untold or ignored narratives in 2019. As a driver of the progressive movement, which is quickly gaining traction in our Central Valley, our newspaper offers the unique opportunity to learn about the people, groups and organizations who are working to ensure we can all be a part of a more equitable and inclusive community.I have always been appreciative of how much you can learn in 60 seconds of skimming through a paper or reading a bulletin board. Editing the Community Alliance has only grown that sentiment, which is why I encourage you to read and subscribe to our paper. Liking and following our social media pages is an additional way to connect with other like-minded folks who are taking action each day in many forms to advance what we believe in.