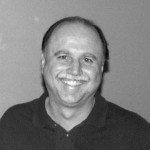 There are some newsstands in Fresno where we distribute 100 Community Alliance newspapers a week. Our best distribution locations are in the less affluent neighborhoods in Fresno. In fact, the further north you go, the more challenging it is for us to get this paper into the hands of readers.
I think that the reason this newspaper is so popular with Fresno residents who live south of Shaw Avenue is because they know that we represent their interests and will tell them the truth about what is going on in Fresno and the Central Valley.
In this issue, for example, there are articles about organizing a tenant rights movement here in Fresno, an article from the chairperson of the local ACLU chapter about what they are doing to hold the police accountable in the rash of officer-involved shootings, news about the environmental justice movement defending residence rights in Kettleman City and much more.
The news in this paper is not there to "entertain" you. These articles are written to educate, agitate and motivate you to take action. The Community Alliance is published and distributed to help build a movement for progressive social and economic change. The articles, many of them written by the organizers who are engaged in these struggles, tell readers about an issue, what is being done to make things better and how you can become involved. We link the thousands of progressives in this area who are working on dozens of different issues together so they can one day build the unity and political structure it will take to compete for political power in this town.
Some of the articles in this paper simply highlight the work that an activist or an organization is doing to make this a better place to live. The Grassroots Profile (on page 4) is an example of how we validate the work of political activists and make them better known in the community. Although the corporate media ignores progressive activists, this newspaper features them and encourages everyone to become more active in the struggle for peace, social and economic justice.
We have recently expanded our coverage of events in this area to include three calendars. We have always had the Peace and Social Justice calendar that promotes the wide range of events happening in the progressive community. In 2009, we started the Music and Arts calendar (in the center section of this paper) because we know that popular culture is important in building a progressive movement.
Earlier this year, we started publishing an Interfaith calendar because we know that progressive religion is not an oxymoron. It will come as no surprise to many of you that the purpose of this newspaper is to build a movement for social change; we are trying to change the world, starting right here in Fresno. There are some advantages to publishing an alternative/independent monthly newspaper,  particularly if you are not interested in making a lot of money. Your readers, mostly the poor and disenfranchised, know you are on their side and that we will tell them the truth about what is going on in their community. Just look at Al Williams' article about the homeless on page 7. It doesn't get any more real than that: an article written about the homeless by someone who has been homeless for years, advocating for the rights of the homeless. Also, see "From `Student Movement' to People's Movement" by Matt Ford on page 3. Ford is a student who has been active at Fresno State, engaging in several civil disobedience actions to stop the fee increases and cutbacks. He has paid a high price for his activism, but he argues that the student movement is growing and expanding and encourages you to join.
The downside of being a newspaper that advocates for the poor and disenfranchised is that the "powers that be" and the forces that like "business as usual" are not, for the most part, our friends. We have been locked out of distribution locations, we don't get advertising from most of the movers and shakers who own businesses in this area and many of our supporters can't afford to subscribe. That is why it is more important than ever for readers who appreciate what we are doing to subscribe and send us a little something extra so we can continue publishing. If you own a business and want the support of our loyal readers, contact our advertising director Dan Yaseen and place an ad.
Given the economic and political crises we are in, readers need an alternative/independent voice they can trust. You can count on the Community Alliance to bring you the news you need to know. But this is a two-way street. For us to continue and hopefully expand, we need to count on you to contribute to the effort. If you believe in what we are doing, cut out the subscription/donation form on page 4 and mail it back to us today.
Another world is possible. Another Fresno is necessary.