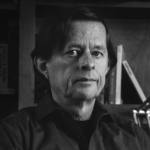 We wish to have nothing but good news for our readers. However, I am afraid that won't happen in this issue. Or anytime soon.
What has happened recently at Fresno City Hall is disturbing: a recent ordinance regarding unhoused people is making their lives more unpleasant, and solutions for the growing population of homeless are not coming to light despite the fact that Fresno—like many other cities and counties—received millions of dollars to confront this situation (see "Death and Injustice in Fresno" on page 1). Also, it looks like the Fresno City Council members and the mayor prefer to discuss the City's budget behind closed doors. Ain't this suspicious?
Nevertheless, Clovis is competing for attention and one of its City Council members is pushing an agenda of banning certain books from the public library (see "Who Chooses Your Children's Books in Clovis?" on page 1). This is the extreme right-wing agenda, and they are acting similarly around the country. Look at Florida, where several books have been banned, including some classics. Our society can't afford this trend of sociopaths trying to control our governments and our culture.
And talking about government, 81 years ago, in 1942, more than 100,000 Japanese people were detained and sent to concentration camps without any charges under the suspicion that they could be spies for Japan, a country at war with the United States at that time. It was never proved that any—not even one—person of Japanese descent was a spy or involved in sabotage against this country (see "An Infamous Event That Sparked a 'Forgotten' Memory" on page 10).
Citizens have to be alert about people in power willing to impose unfair ordinances or laws. After all, real democracy relies on us.
Till next month.