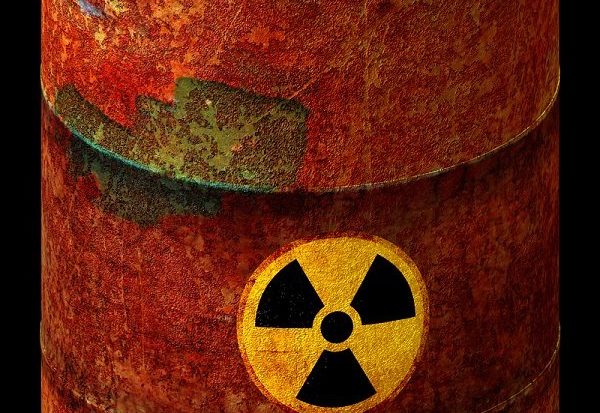 Disregarding the state moratorium on new nuclear power plants and the still unfolding catastrophe in Japan, the Fresno Nuclear Group is nonetheless relentless in its attempt to sell nuclear power dreams in the Central Valley. But the Fresno County Board of Supervisors isn't buying it. At least not yet.
In a unanimous vote on June 7, the Board refused to sign a letter of support for the project. Even those supervisors who had previously expressed support (Phil Larson, Debbie Poochigian and Judy Case) found themselves retreating after the outpouring of e-mail and testimony expressing citizen disdain for the proposal.
Supervisor Henry Perea explained why the Board was reluctant to sign on, "I think that the issue that presented itself to the Board of Supervisors is that they were asking for a letter of support, and the essence of that letter of support was to increase their ability to go out into the investment market to raise money to support their study. The Board took a step back and said this is not the appropriate venue."
John Hutson, Fresno Nuclear president (and salesperson-in-chief), is undeterred by the rejection, framing it as an attack on the First Amendment to the Constitution, "It was not a vote for nuclear power. It wasn't a vote for Fresno Nuclear Group. I just wanted to know if they would like to further the investigation. They said 'no.' To me, that's just shutting off the dialog. I don't know how else to interpret that."
Hutson saw victory in defeat. He cites numerous opportunities that have arisen because of the interest the Board's rejection stimulated, including a full-page ad in the Visalia Times-Delta and offers to be on conservative radio talk shows.
Valley residents, and some politicians, are not as easily sold on the nuclear dreams being spun by Fresno Nuclear and its supporters among local business moguls. Perea met with Areva, the French company that is slated to build the reactors. One of his concerns is finding the 30 million gallons of water needed every day to cool the reactor.
He says that's not the only thing to worry about, "Do I acknowledge that nuclear power is a viable energy source; does it exist? Absolutely, you can find it in the world. But if you bring it home and ask does it belong in Fresno County, in my mind the answer is 'no' for a variety of reasons. They were initially looking to build a plant on the west side. I mean just the issue we have with earthquake faults, with subsidence of the soil if they are wanting to pull water from the ground. That's a major issue."
Safety is also a concern for Perea, "Just look at Fukushima as an example. Look at the impact it would have on our agricultural economy—one of the biggest in the world here in Fresno County. Why, as an elected official, would I want to do a risk assessment and say that is an acceptable risk to put our whole food supply in jeopardy?"
That concern is shared by the U.S. Nuclear Regulatory Commission (NRC) and European regulators who find fault with Areva's design of the European pressurized reactor (EPR). In April, the NRC told Areva the EPR does not meet U.S. safety standards. In France, confidential documents from a whistleblower within the state power company revealed the possibility of a reactor explosion, despite the company's reassurances that the reactor is safe.
Earthquake fears are also well-founded. The San Andreas and other faults fracture the Valley's western edge. They could, according to Fresno State geologist Steven Lewis, cause destructive ground shaking. The sleeping giant is the Cascadian Subduction Zone, which is capable of severe earthquakes comparable to what happened in Japan this year. In that event, ground shaking in the Valley would be as severe as that in San Francisco in 1906. Moreover, it is due to awaken again sometime in the next 50 or so years.
Hutson believes that the nuclear risk is worth the gamble. "I don't see how people cannot understand, given the high end of population growth in the state on what our energy demands are going to be, that solar and wind are going to meet those demands."
Supervisor Perea has a different priority, "My job is to represent the people of Fresno County, and the people up to this point have been loud and clear. They're very concerned about nuclear energy as a power source in Fresno County for a variety of reasons, and that's the voice I'm going to listen to."
Trying to understand where Fresno Nuclear is really coming from is like the old game of thimblerig. Which thimble should we look under? Is it a power generator for cheap, abundant electricity? Is it a nuclear-powered water reclamation plant? Is it a figurehead for the ailing nuclear establishment? Your guess would be as good as mine.