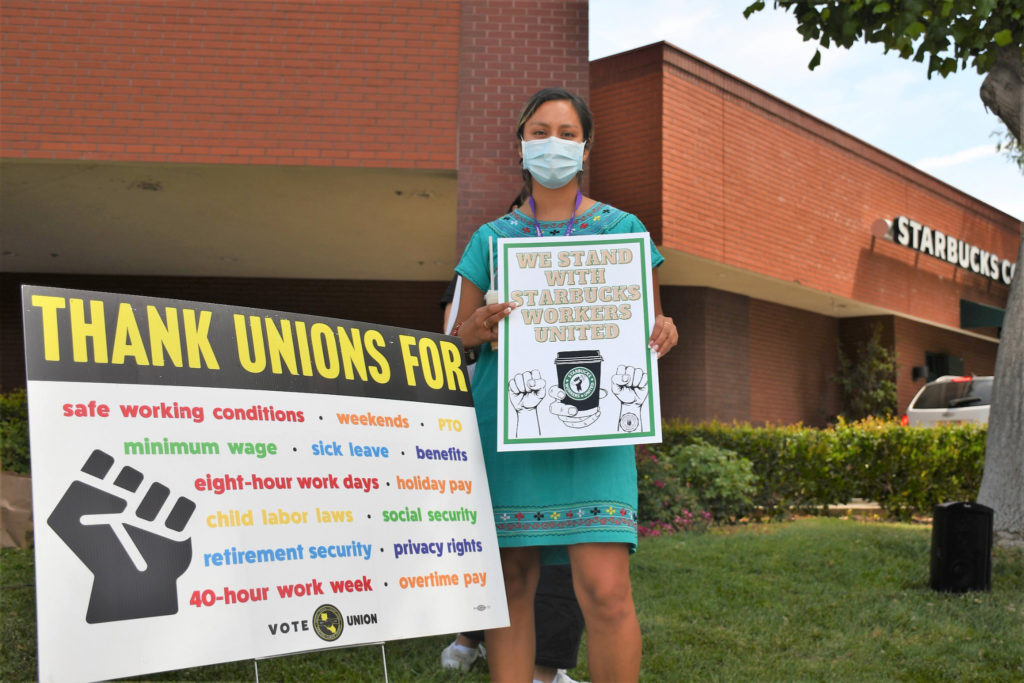 On May 12, Starbucks workers and their supporters conducted a brief rally in front of the store at Marks and Herndon avenues explaining their desire to unionize. That day, workers announced their intention to Starbucks CEO Howard Schultz.
Workers mentioned assaults by customers, understaffing and other issues as the basis for the unionizing efforts, joining a nationwide movement.
Understaffing means that each worker has to work harder without proper compensation.
In 2021, the first Starbucks store unionized. After that, many others followed. Two stores from Santa Cruz were the first in California. Currently, more than 170 stores in about 30 states are planning a vote to unionize.
It is particularly difficult to unionize in the food service industry, in part due to the high rate of turnover and an easily replaceable workforce, which allows corporations to fire those leading unionizing efforts.
No date has been established yet for the Fresno election.
During the rally, representatives of the Fresno-Madera-Tulare-Kings Central Labor Council and United Students Against Sweatshops were present.
Workers expressed enthusiasm about having better working conditions and better salaries as a result of joining a union.