The Foxes are looking for a location downtown to build a soccer stadium. The purpose is twofold: The league requires games be played on a field primarily used for soccer and Chukchansi Park is too big a venue.
The Foxes are in 11th place.
Stats:
April 28 vs. Phoenix Rising tied 1-1
May 5 vs. San Antonio lost 2-1
May 9 vs. Rio Grande tied 2-2
May 12 vs. Salt Lake City lost 1-0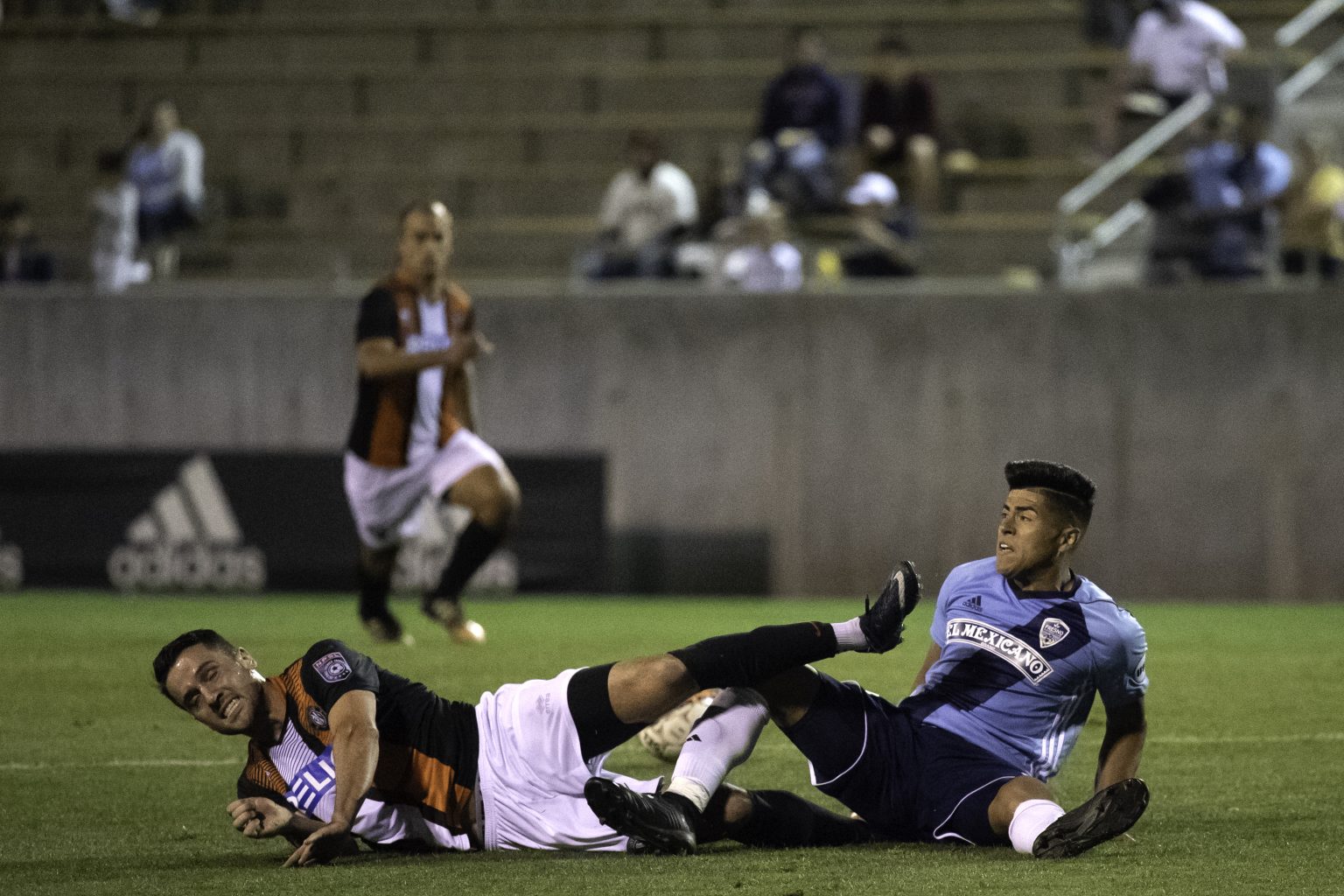 The Foxes' Rony Argueta hits the pitch, along with an Orange County player, in a U.S. Open Cup game held at the Clovis High School stadium May 16.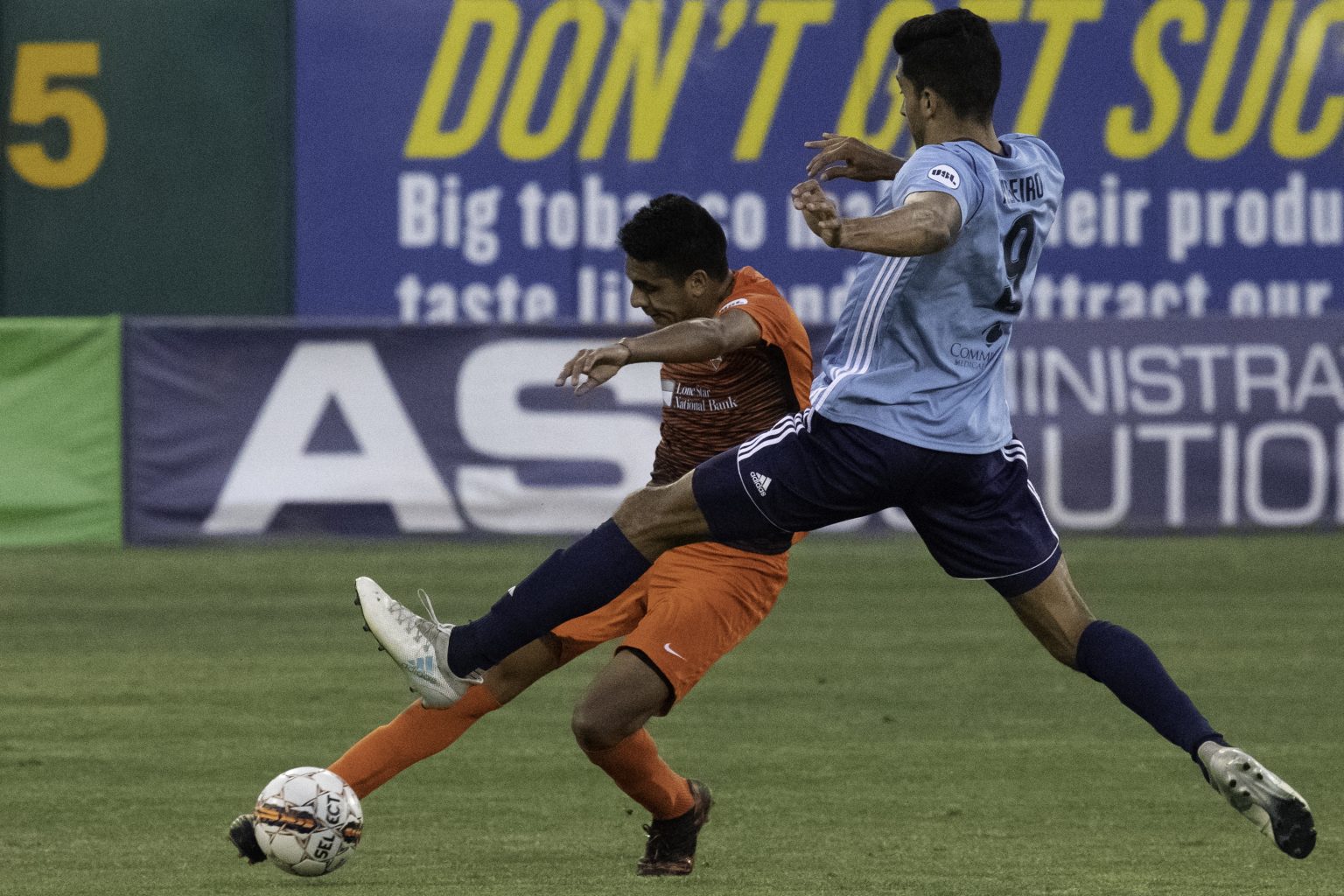 Pedro Ribeiro of the Foxes leaps to the ball in a game against Rio Grande FC May 9.