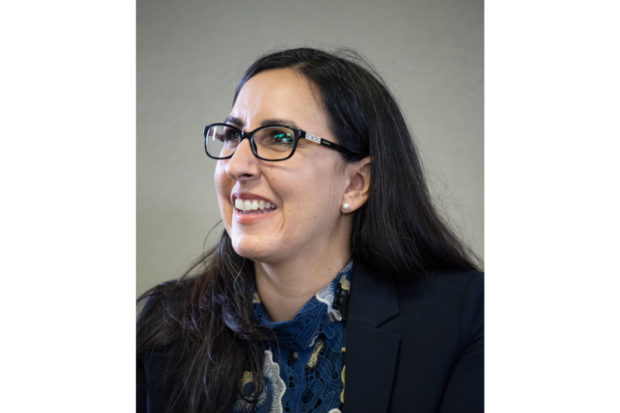 By Community Alliance Staff
The three contenders for the Fresno County Board of Supervisors District 2 seat faced an at-capacity audience in the Mor-Wisdom Room at Vision View on Feb 11. The candidate forum was hosted by the Black Women Organized for Political Action (BWOPA), a nonpartisan organization supporting Black women in politics.
Candidates Nasreen Johnson, who is a marketer and parent supported by the Central Valley Progressive PAC, Steve Hosey, a real estate business owner who was once a player on the San Francisco Giants baseball team and Steve Brandau, a Tea Party conservative who is currently a Fresno City Council member introduced themselves before answering questions. Each took turns answering questions pre-selected from the audience. One of the inquires evoked an incendiary response from Brandau, who sits on the San Joaquin River Conservancy, where he is tasked with representing city interests. The question was about his vote to "destroy Riverview Drive" a present access road, river bluffs and a grove of trees to build $5 million road and parking lot on top of a landfill. Brandau called it a "BS question", drawing boos from the crowd, before he went on to defend his stance and challenge the audience about the choice they would have made. Other issues put forth dealt with poverty and economic growth with Johnson's responses highlighting the need to better address the struggles of working class people and vulnerable populations and Hosey being very general and about working collaboratively to find solutions. The candidates are hoping to fill the seat left empty by recently-elected state senator Andreas Borgeas (R-Fresno).