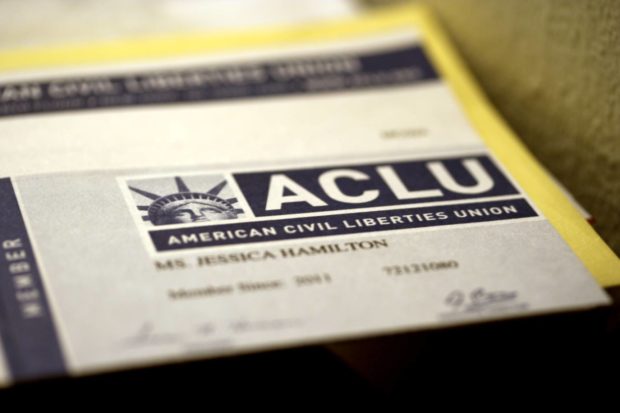 The Greater Fresno Area Chapter of the ACLU-NC covers a huge area: Madera, Fresno, Kings and Tulare counties. As I write this, it is the day after a "social meeting" at the Round Table Pizza in Visalia. It was a great night, starting with the manager saying: "We don't have a reservation for you for the party room tonight. We don't take reservations for Friday night. But you can occupy the room." It turned out the reservation got entered for Saturday, May 14, 2011. We might just have to do it again a year from now! So we occupied the room and didn't even scare away the one large family gathering with several babies and small children. About 35 people showed up, and we had a great time.
Our lawsuit against the Fresno Police Department (FPD) for refusing to reply to a Public Records Act Request, specifically for the names of the officers involved in the Glen Beaty incident, slowly winds its way through the courts. At this point, we have spent a full day on a deposition and the ACLU lawyer spent a second day deposing City of Fresno employees. We are scheduled for court in March 2011. And that's for a simple lawsuit! It makes me think that, in addition to free public education through college, access to a decent job and healthcare, we should also be supplied with basic legal resources. No one without unlimited cash can afford to sue a government agency or anyone else with deep pockets.
The U.S. Department of Justice (DOJ) has notified us that it received our February 16, 2010, request for a DOJ investigation of the FPD for the use of excessive force and for the FPD's policies governing police operations. We are awaiting a more specific
response, and we are preparing to send in additional, more recent material. This request follows up on the February 13, 2009, joint press conference of 20 or so Fresno organizations that called for five actions by the City of Fresno and the FPD, including a request for a DOJ investigation. I can't imagine that it would hurt if 500 people with information about excessive police use of force sent their story to the Special Litigation Section, 950 Pennsylvania Ave., NW, Washington, DC 20530, and referenced the February 16, 2010, ACLU request for an investigation of the FPD.
By the way, I'm scheduled to participate in my first meeting as a member of the Police Chief's Advisory Board just about the same day this issue of the Community Alliance will be distributed.
By the time you read this, the Fresno chapter will have participated in the first Harvey Milk Day on May 22. But it's not too late to let me know that you would like to march with the ACLU or table with us at the annual Rainbow Pride Parade and Festival on June 5. Just e-mail me at simonaclu@sbcglobal.net to tell me you want to join us.
The San Francisco affiliate and, to a lesser extent, the Fresno chapter continue to work with Californians for Justice on what school officials like to call a dropout program but is really a pushout problem. But don't worry. The State of California is promising to build more prison cells to house all those, primarily minority students, who get pushed out of school. Will we ever get our priorities straight? If I sound a little negative, it's because I spent much of today at a CURB (Californians United for a Responsible Budget)/PMP (California Prison Moratorium Project) meeting.
As always, you are invited to our next Board Meeting on Monday, June 7, from 7 p.m. to 8:45 p.m. in the Sarah McCardle Room at the Downtown Library. And mark your calendars for July 31, our first-ever Fresno Chapter Fund-Raiser. Details to come.
Bill Simon is past chair of the Fresno Area Chapter ACLU-NC and is currently the volunteer coordinator for the chapter. Contact him at simonaclu@sbcglobal.net.