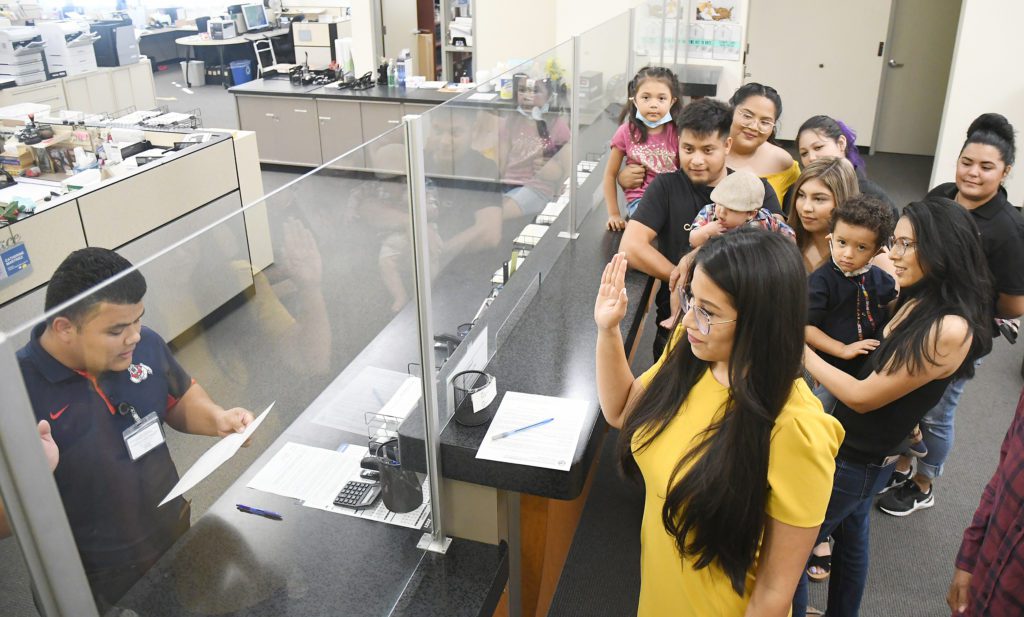 Madera will decide who'll be the new District 5 representative for its City Council on Nov. 2. There are two female candidates for the post that became vacant in January 2021 when Santos Garcia, who had been the District 5 representative, took over as mayor of the city. Currently, Madera has three Latinos, one Latina and one African American on its City Council.
Elsa Mejia is one of the two candidates for the District 5 opening. District 5 includes part of downtown Madera..
"I decided to run for office because I have spent all my life in Madera and most of that time in this district. I believe District 5 has been neglected," said 32-year-old Mejia, a journalist and an employee of SEIU 521 in Fresno.
"I feel that my involvement in the community and my professional experience give me the qualifications to be the next Council member."
Madera has 66,224 inhabitants, according to the 2020 Census, and is almost 80% Latino. This percentage doesn't break out those of indigenous origin. Indigenous are those of Oaxaca, a southern state of Mexico, populated by Mixtecs, Zapotecs, Triquis and more.
The indigenous population could be around one-third of Madera's total population. They bring their agricultural knowledge and skills, their unique culture and traditions, and their languages. According to the 2020 Census, 62.7% of Madera's population speak a language other than English.
Elsa Mejia was born here but is of Mixtec origin.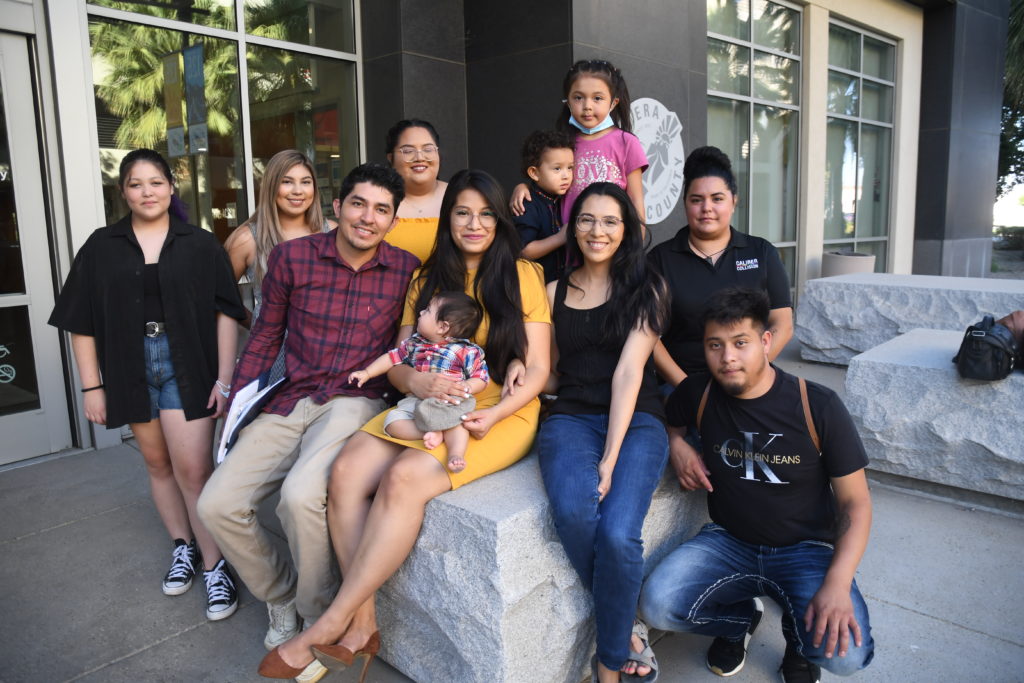 "Many indigenous communities are organized, and they contribute a lot to our community. I would like to be the link between them and the city," said Mejia, who graduated from Madera High School in 2007. She then graduated from Fresno State in 2015 majoring in political science and journalism.
She worked at the Madera Tribune for 10 years and was editor of the Community Alliance newspaper from May 2018 to September 2019.
"Indigenous communities not only work in the fields or the packing warehouses, but they also have a rich cultural life—including their cuisine. I think Madera should be an important cultural magnet. I am sure that many people would come to Madera to enjoy this culture."
Madera shares the same problems as other Central Valley cities: high unemployment and underemployment, poor housing, high levels of dropouts, environmental pollution, lack of opportunities for youth and more.
According to the 2020 Census, the annual per-person income is $17,866, while only 58.1% of those 25 years old or younger in Madera have a high school diploma.
"We have to look for opportunities for our youth and for small businesses. They got some help during the pandemic, but we have to do more. There wasn't enough investment in our district," said Mejia, who wants to get more federal and state support for small businesses.
"We need more jobs and better-paid jobs, but we also need companies to become part of our community. And I think we can do something about that."
Mejia is part of a working-class family who made big efforts to get better over time. "My father still works in the fields, however, for a while he worked in construction. My mother also harvested crops in the Valley; sometimes she used to take me and my four siblings with her when she didn't have another option."
The now candidate to City Hall was a volunteer at the local hospital; is a member of Madera Vote, an organization working to promote civic participation mainly among youth; contributed to the creation of the first community garden in the city; and supported several efforts to promote immigration reform. And Mejia feels that becoming part of City Hall will allow her to better serve her community.
"We see more and more homeless people in our city," said a concerned Mejia. "I think we could remodel empty buildings in the area to house them. But we also have to confront the mental health issue. Many homeless people have mental issues; not everything is about money."
According to Mejia, this could be addressed by working with local organizations and owners of empty buildings and seeking the state's financial support.
"I want young people to get more involved in the community and to have more opportunities," Mejia emphasized.
"I want our youth to stay here rather than going to other places to work. We have to create conditions for them to stay close to their families, in their community."
For some, Mejia's candidacy is a positive sign. "I am happy she is a candidate because she is young and of indigenous origin like me and like many residents in Madera," said Minerva Mendoza, a local resident.
"We are witnessing interesting political changes in our city, and I think Mejia's candidacy will empower our youth."