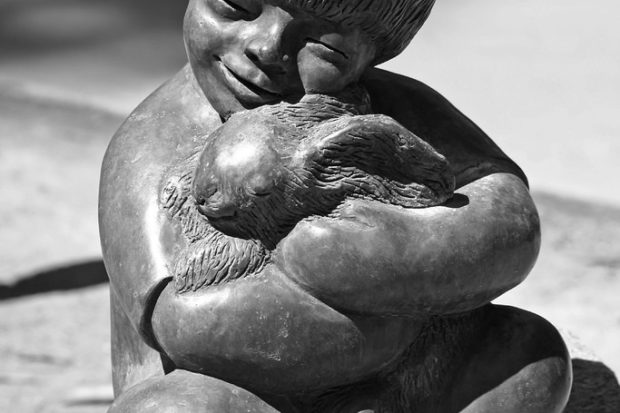 On June 11, the Statewide Homeless Memorial Event at Roeding Park had a new twist this year, with some good improvements and some lessons learned, but all in all a good event. It was a festive celebration enjoyed by all.
In past years, we have held the Homeless Memorial Event at Roeding Park on the first weekend of June, but that is the same weekend as the Rainbow Parade in the Tower District. So, being the humble people that we are, we bumped the Homeless Memorial Event to the second weekend in June, and we got hit with graduations all over the state on that weekend.
I had not realized how many homeless advocates had children, family and friends graduating. We hope that's a plus for us in the years to come. We recognize that graduating from high school, college or even grade school is a once in a lifetime event and that parents, family and friends should be there for that event to support our youth. A lesson learned for us all is that the second weekend of June is not the best weekend for an event of any kind. So it is back to the scheduling table for us for next year.
This year, we went with an informal event. No program, no time limits to speak. Numerous small groups formed throughout the area holding conversations that appealed to the group, while enjoying music from Blake Jones and the Trike Shop, who had recently returned from a European tour, followed by Eddie Montoya and friends with singing sensation Sallie ("Sassafraz"). They kicked some major booty, and I proudly note that they are from the "hood" and that they now proudly reside at the Sahara Motel. (That's another story.)
Food Not Bombs, as always, provided excellent nutritious food for all who attended, and this was a special event/moment for Food Not Bombs. This year's Homeless Memorial Event was dedicated to, and in continued memory, honor and recognition of Tony Mello.
Tony was brutally murdered a few months ago at his home in Mexico. Tony founded the Fresno chapter of Food Not Bombs on January 7, 1996. On that same date, he brought Dr. Mark Lasher to the Parkside Area, along with Dallas Blanchard and the needle exchange program.
More than 15 years later, Food Not Bombs still feeds anyone regardless of economic standing at Roeding Park on Saturdays at 1 p.m., and we haven't missed a Saturday yet. Food Not Bombs is truly a "kick-ass" deal to the core group of people.
Volunteers included the cooks for the carnivores at the grill across the way, headed by Donna Lopez and crew (her grandchildren); Eric Drown at the grill preparing hot links from hell and country-style ribs; Cindy from San Jose C.H.A.M. serving as relief cook; and Debraha Jonson, who along with others from the Sahara Motel, prepared numerous side dishes.
All this was in memory of Tony Mello and Paul (Paulie) M. Orduno, my/our friend, our brother, our consultant, one of the "Parkside Crew," who left us on July 11, 2010, 4 a.m. at Roeding Park. Not a good wake-up call, as Eric Drown ran to meet the paramedics, and I gave Paulie CPR and watched as he took his last breath in Roeding Park. His/our home. Paulie did not die alone. Paulie died with two of his best friends by his side, Eric and I.