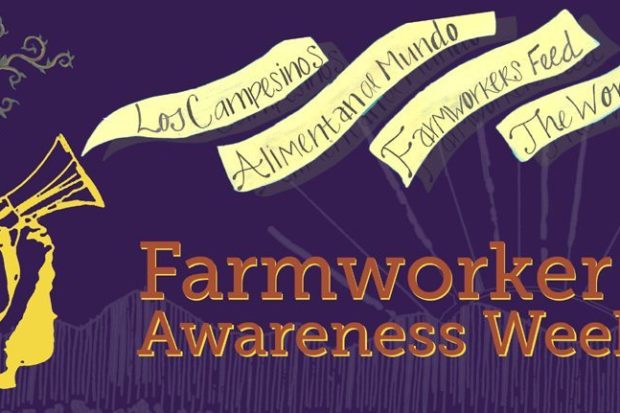 By Chucho Mendoza Pineda
As National Farmworker Awareness Week approaches this month, we must make an honest attempt to shed light on the reality of these human beings. When it comes to addressing issues affecting our Central Valley and its progress, it is difficult to understand why the elephant in the room continues to be ignored. It is estimated that there are up to 3 million farmworkers in the United States; that is almost 1% of this nation's total population. However, these hardworking people and their third-world-like reality continue to be marginalized and ignored.
As a former migrant farmworker who also has a farmworking mother, I question the lack of advocacy for farmworkers, especially that of our government and agricultural business leaders. We do not have to go far to witness and understand the appalling situation that farmworking families face on a daily basis, as our Central Valley is a great example of this.
California boasts of having the biggest agricultural industry in the nation and the whole world, hence the designation "breadbasket of the world." On the other hand, it is rather ignored that the Central Valley has the poorest counties in the state. According to the Public Policy Institute of California, the Central Valley has six of the top 10 poorest counties in California and Fresno County is among those. Merced County is the poorest with a 30% poverty rate in comparison to San Mateo County's 7%.
A Farmworker's Yearly Income
My mother on a yearly basis makes $5,000–$8,000 as a seasonal farmworker. She is a mother of 11 children, and at the age of 54 years old she still manages to chop weeds and thin, plant, harvest and sort tomatoes. I can assure you that she has not been doing this work for the past 14 years out of love but rather from need.
This is the same case with other farmworkers throughout the United States. According to the Department of Labor (DOL), the average farmworker makes $10,000–$12,000 per year. If college students are pitied for their economic hardships, then there should be sympathy for the farmworkers whose average family includes four children.
It is important to note that the Latino family is also evolving. Just like my mother, the average farmworking household comprises two breadwinners. Some people with a shortsighted judgment might consider this a win-win situation for the family as they have increased their income. But it comes with a hefty price.
As farmworking parents reluctantly follow this trend, they have encountered a big dilemma that risks the well-being and balance of the family. Their work schedule limits the hours they can interact and look out for their children. The parents now have less control over what influences and pressures their children will be exposed to after school.
Child safety research says that the most dangerous time during the day for a child is from 3 p.m. to 5 p.m. During this time of the day is when the highest rate of crime happens. We know for a fact that farmworking families do not live in exclusive and privileged areas of town with the best schools and good day care centers.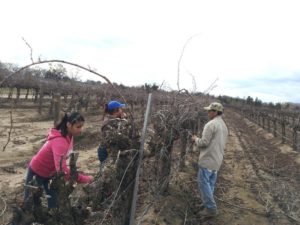 An Education of Obstacles
To put this into perspective, let's take a look at Southeast Fresno, where a great number of number farmworking families live. It includes Calwa, which is among the Top 100 poorest areas in the United States.
Roosevelt High, which not too long ago recuperated its accreditation, is one of the two district high schools in the area. It has a high dropout rate and a broken disciplinary policy.
For the past 10 years, community-based research has uncovered the truth in regard to the excessive number of liquor licenses issued to businesses around high schools. This simply adds gasoline to the fire in regard to the concern for the safety of our children and other social issues, especially for farmworking families who suffer from alcohol abuse. The Roosevelt High area happens to have a high number of liquor licenses—30 within a one mile radius and 56 within two miles. This is almost four times more than Bullard High, which has eight within one mile.
It is important to take this into consideration as it points out the lack of advocacy and responsibility by city officials and business owners. These social issues have a deeper impact on these families, especially when they are one of the groups who have the least social and institutional support according to a DOL report. However, they do not know this, much less do they have time and a strategy to tackle it. Thus, they will continue to be victims of the apathetic indifference of our society and our leadership, which prefers to believe that farmworkers and their families live in some kind of happy vacuum.
As these parents and their children continue to face enormous challenges and pressures, it seems that they are taking their toll on them. It is becoming more noticeable that these families are breaking apart and becoming single-parent homes. Mexican migrant farmworking parents in the United States are almost four times more likely to become divorced than their counterparts who do not migrate. This simply cripples the future of the farmworking family, not just the children or the parents.
The farmworkers and their families' challenges are not only related to education, peer pressure, safety, family crisis and advocacy. There are other crucial issues that affect the stability and success of the farmworker. They are also victims of law enforcement, which then leads to their institutionalization in the criminal system.
The Law's Gold Mine
The latest research shows that eight of 10 farmworkers in the Fresno area are undocumented. Thus, we must be critical and admit that such individuals are crucial to this area's economy, which is 90% based on agriculture according to Census data. However, we fail to do so.
Fresno Police Chief Jerry Dyer purposely targets these contributing Fresno residents. It seems that the approximately $400 fee that the police gets for the release signature on every car it tows is more important, not to mention the citation. The police, the city, the county and the state are making a killing targeting these drivers. Undocumented farmworkers in the Fresno area make an average of $1,100 per month. But a no license infraction can cost approximately $2,000. If Chief Dyer and his Fresno Police Department were just as committed to protecting farmworkers and their families as they are to towing their cars, farmworkers would feel safer.
One Sad Case of Neglect
I would settle if Fresno's "finest" were to advocate and do justice for a 14-year-old daughter of a farmworker who was drugged and sexually raped. It has been nine months since the hideous act. The sexual assault detective assigned to the case finally gave the young victim an appointment for the first time this past December. Since Chief Dyer has lately been claiming to be God's minister of justice, I ask, "Is God's minister of justice striking farmworkers?"
Not only do farmworkers endure psychological and social trauma, but they must also compromise their health. Farmworkers are discouraged to seek any kind of medical treatment yet are constantly exposed to harmful chemicals. They are verbally discouraged by a culture of bullying and harassment by the foreman, contractor, the boss or even the fellow workers. Not much has changed has changed since I started working the fields at age 11.
Luis, a 58-year-old farmworker in the Fresno area, like many other farmworkers, is disappointed with the healthcare system. For more than six years he has attempted to seek treatment for some kind of digestive disorder, but he has only been prescribed pills. He feels that because he does not have insurance, he is put to the side. Moreover, as the county's Medically Indigent Services Program (MISP) continues to be threatened with elimination, it is estimated that more than 6,000 farmworkers will be left without some type medical coverage.
Indifference to Pain
Where are the "Patch Adams" doctors when it comes to treating farmworker patients? As a translator for Doña Maria, a 64-year-old farmworker woman who broke her right arm at work, I witnessed the insensitive practices by her doctor. Before we went in, Doña Maria explained to me that she had pain in her hand and that her grip did not have the strength to take a picture. But the doctor doubted her word and tested the elasticity of her fingers to the point where she screamed in pain and quickly pulled her hand away from him. I noticed her watery eyes and a couple of tears that she immediately wiped away.
Awareness through Activism
This March, as we celebrate our farmworkers and the late United Farm Workers leader Cesar Chavez, let it be an experience of bringing awareness through activism and not pity. Farmworkers sow their seed of change and progress, but this country must also be willing to nurture and embrace such growth.
The resiliency and vision in these hardworking people is admirable as they have overcome obstacle after obstacle as other resilient groups of people in this nation have done. For decades, they have helped set food on the table at a cheap price in the short run. However, in the long run the price they pay is a sacrifice that we must bear together. The children of farmworkers can no longer be seen as the future "help" who will take on the jobs of our parents, but rather as the future colleagues of this country's future leaders.
*****
Chucho Mendoza Pineda is a co-founder of Instituto YNAMIK, which assists and provides advocacy for first-generation families, students and individuals. He studied Chicano and Latin American Studies at Fresno State. Contact him at xuxomp@gmail.com.