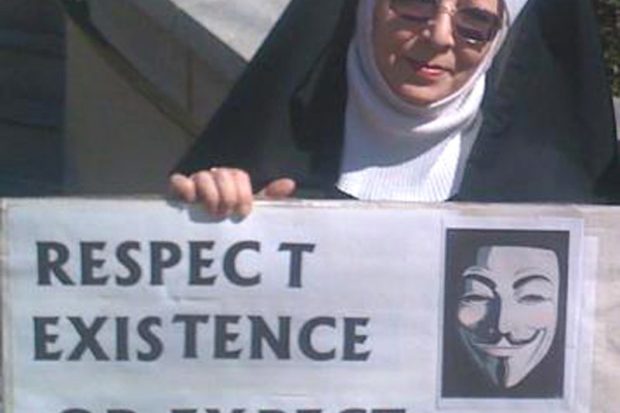 By Sister Occupy
Sister Sheila is fond of saying: "Toothless meth addicts are our main crop here in the Valley." I am working with Sister Sheila on her diplomacy skills, but her honesty cannot be challenged.
The Central Valley has severe drug problems, and I am not talking about the cartel or the cannabis that floats around untaxed. I am talking about the legal and lethal field of medicine. Almost every addict I have met became an addict because of the legal and lethal medicine that has taken over our culture. But the problems extend far beyond addiction. Recently, a 28-year-old boy was diagnosed with liver cancer because he had a car accident eight years ago and, following the accident, the doctors had him taking over-the-counter pain relievers three times a day to manage the pain. "Just take these pills every day, all day, and you'll be fine" said the doctor to the young man who now has liver cancer.
A six-year-old-boy with a tummy ache goes to Mercy Hospital and is scheduled for an appendicitis surgery. His mother knew better, in this case, and took the boy home and consulted a holistic practitioner who instructed her to rub oregano oil on his feet and stomach and she had him up and around and all cured a few hours later. If it had been any other mother, that child would be having a huge and unnecessary surgery, while the medical ka-ching machine rocked with action.
Everywhere we go, everyone we meet has a story about someone in their family or some friend that has either been lost totally to the pharmaceutical drug world or is being abused by that same system.
Worse than the pharmaceutical abuse is the fact that we, the Sisters of OPDA UPRO (Order for the Perpetual Disruption of America Until Progressive Reforms Occur, www.facebook/OpdaUpro), get to see up close every day the sick and dying of this region. We get to see how many poor folk spend their last dying breaths fighting with the insurance company or the medical establishment for their basic right not to be abused. Is this how we send people to our maker? By making them spend their bedridden time on the phone begging to have their powder drinks that keep them alive? Yes, sadly, that is who we are in America. We are the nation that allows the torture and pickpocketing of our sick and dying.
No matter how you stack it up, any close look at modern medicine will make you want to find alternatives. The alternatives are actually growing all around us.
Here at the Abbey, if we need to fight infections, we don't go to a doctor in order to go to a pharmacy in order to put antibiotics into our system that will do more harm than good. No, we use garlic oil for earaches or skin infections. If a Sister has trouble sleeping, we make her a cup of lavender/chamomile tea. If a patient has joint or muscle pain, we prescribe curcumin (ingested), which is a natural pain reliever and the side effects are all healthful. If a Sister or a Brother needs a sedative, we use the age-old Native American tincture from the skullcap flower. None of these cures will harm you, whereas nearly all of the pharmaceuticals will.
Unfortunately, if you want any of these holistic and healthy alternatives to White man medicine, and if you live in the Valley, it is highly likely you will have to import it. Sure, we are in the garlic growing capital of the world, but if you want garlic oil, you have to order it over the Internet and import it into the Valley. What does that mean economically? It means we're nuts. Again, all of the profit stays out of our hands.
The Sisters have been working with local farmers in Merced for the past two years, cultivating the concept of uniting backyard farmers to produce and export holistic remedies. It is our religion. We are, in fact, fervently religious about our organic, Valley-grown remedies and recruiting all green-minded Valley folk to help with our endeavors.
In our mission to teach people how to help themselves (medically speaking), and in an effort to create wealth from "outside the Valley" sources, we are making it possible for backyard farmers to bring their organically grown herbs and flowers to us to be turned into teas and tinctures and then "taken to market." Check us out at the Madera pomegranate festival this year on Nov. 3. That's where we will be uncloistering our farmacopia.
*****
Sister Occupy (Christine Meeusen) lives in Merced and is active in the Merced Occupy movement. Contact her at anonynun99@gmail.com.