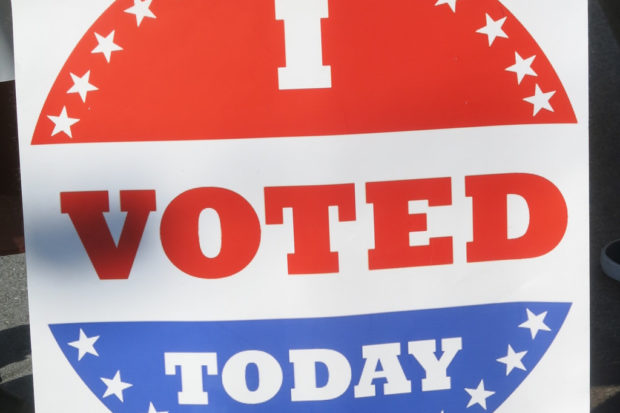 By Stephanie Shaw
Because I am retired, a social activist, and had the time and energy, I submitted my name to be a poll worker for the June 7 primary. The Fresno Elections Office made me an inspector, rather than a supporting clerk, although my last election worked was in the 1990's. An inspector is responsible for picking up the supplies and returning them safely. They are responsible for returning all ballots in the controlled manner designated (with a witness in a separate car following).
Inspectors are also expected to ensure they are sufficiently knowledgeable prior to election day as to correctly answer all questions on ballot choice to ensure correct votes cast and counted. My training was May 17 for two hours – a short amount of time for the entire group as there was much to cover in our manual and lots of questions asked. The subject of cross-over ballots was discussed thoroughly in my opinion. The manual was distributed at this meeting to be read and studied on our own time during the period May 17 to the June 7 Election Day.
Two of us asked the instructor to go over the opening and closing of the two electronic voting machines (Accu-Vote for general public voting and the Touchscreen for handicapped voting) after the two-hour training concluded and we were instructed for another hour on those machines. The instructor may have missed his lunch opportunity because of us but he didn't complain and was very helpful and knowledgeable.
Prior to Election Day, I twice read and subsequently edited the manual. Reference to page numbers sometimes did not match up with the subject matter sought, among other issues. Our Elections Coordinator (EC) assigned to me was very helpful before the election in terms of finding out answers for me (and reporting needed revisions of the manual) and he periodically visited our polling place throughout Election Day to see if we needed anything.
I picked up my precinct supplies on Saturday, May 28th, and before leaving the Hamilton location with these two large roller-driven suitcases and an extra box of ballots, an Elections employee went through every supply to make sure I wasn't missing anything. The inspector from another precinct who was being housed at the same polling location picked up her supplies and the computer insert for the ACCU-vote machine we would both use. This inspector, Laura, and I met the night before at our joint polling location to view the room and determine the best layout. The best lighting in the room was allocated to the voting booth locations.
Election Day morning, one of my three clerks assigned was AWOL so we handled the workload without her. I could have requested a replacement but time was short with lots to accomplish prior to the opening of the polls at 7 am and the two ladies working with me were sharp and ready to proceed. From 6-7 we were busy setting up; creating the voting booths; calibrating the two electronic voting machines; putting up signage inside and outside, and organizing our supplies and ballots for easy reach/retrieval.
Laura's precinct workers all showed up including two young men who proceeded to activate the Touchscreen for handicapped voters and Laura set up the computer which counts the votes within the ACCU-vote machine. The white computer tapes on both machines were then printed on both machines to make sure they were correctly calibrated (showing zero votes for all candidates and measures). All employees signed/witnessed both of those individually printed tape readings as being clear and ready to go.
At poll closing, we ran the ACCU-vote machine tape again and all signed the final reading for the day's voting activity which showed how many citizens had voted and for whom. Luckily, one of the Elections pick-up areas was right outside our door in the parking lot so we did not have to drive downtown! Lucky break as we were spent physically. As an indicator of the length of the day we were experiencing, I humorously announced at 11 am that we only had 10.5 hours left in the workday.
I was very impressed with the management of Valley Christian Center which was our polling place location. They provided access to me twice before Election Day to evaluate the room and meet with Laura (Second Precinct Inspector) for her input. They ensured we had early air conditioning, set up and breakdown of the room and on-site assistance throughout the day. I was impressed with the clerks working the two precincts who stayed cool under pressure, had obviously read their manuals and shared of themselves throughout the day. We shared many laughs and stories among us. I was very impressed with Laura, the inspector for the second precinct at our polling location who chooses to work every election in spite of having a full-time job. She was extremely knowledgeable and relaxed about the entire procedure and went right back to her job the next morning.
I was impressed by the citizens voting on that hot still day especially that young mother with two children in tow with one in a stroller. So many young people voted. Families voted together. It was wonderful to see so many people interested in participating in choosing candidates and determining issues for California and the nation.
Would I do it again?  In a heartbeat!
*****
Stephanie Shaw is a transplant from the Midwest and is a retired legal assistant from the SJV Air Pollution Control District.