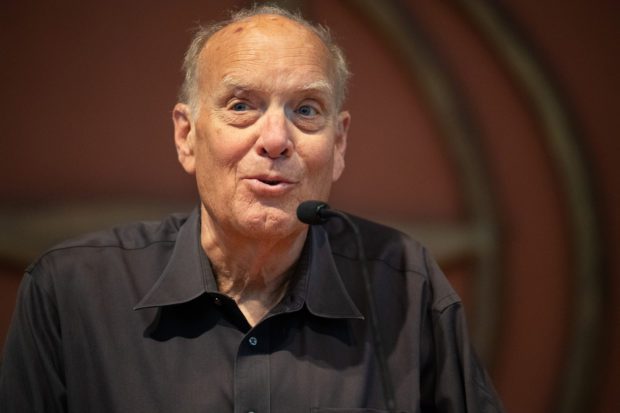 David Harris died on Feb. 6 after battling lung cancer. Harris was a national leader of the draft resistance movement who had strong ties to Fresno. He graduated from Fresno High and returned with his wife Joan Baez in support of the local Vietnam antiwar movement in the late 1960s and early 1970s.
He returned as a speaker at the 50 Years of Resistance event held at Fresno's Unitarian Universalist Church in 2019. Joel Eis, a key organizer of the event, said that he "knew David as a personal friend, a mentor and a comrade. David Harris challenged us by his example to act on what we knew was right.
"The government's view was that citizens were to be used for corporate gain by taxing our labor or sending us to kill and die on their battlefields. David showed us that this was rotten to the core.
"What is time in prison compared to the unpardonable sin of killing people we did not know for corporate profit?"
Baez posted this on her Facebook page. "David Harris died last night. As he was approaching the precipice of his time here, perhaps already out of hearing range, I reminded him softly that our short and tumultuous marriage of so many years past had been a success, because of the son we'd created, and because after the dust had settled we became and remained the closest of friends.
"I already miss his being on this earth."