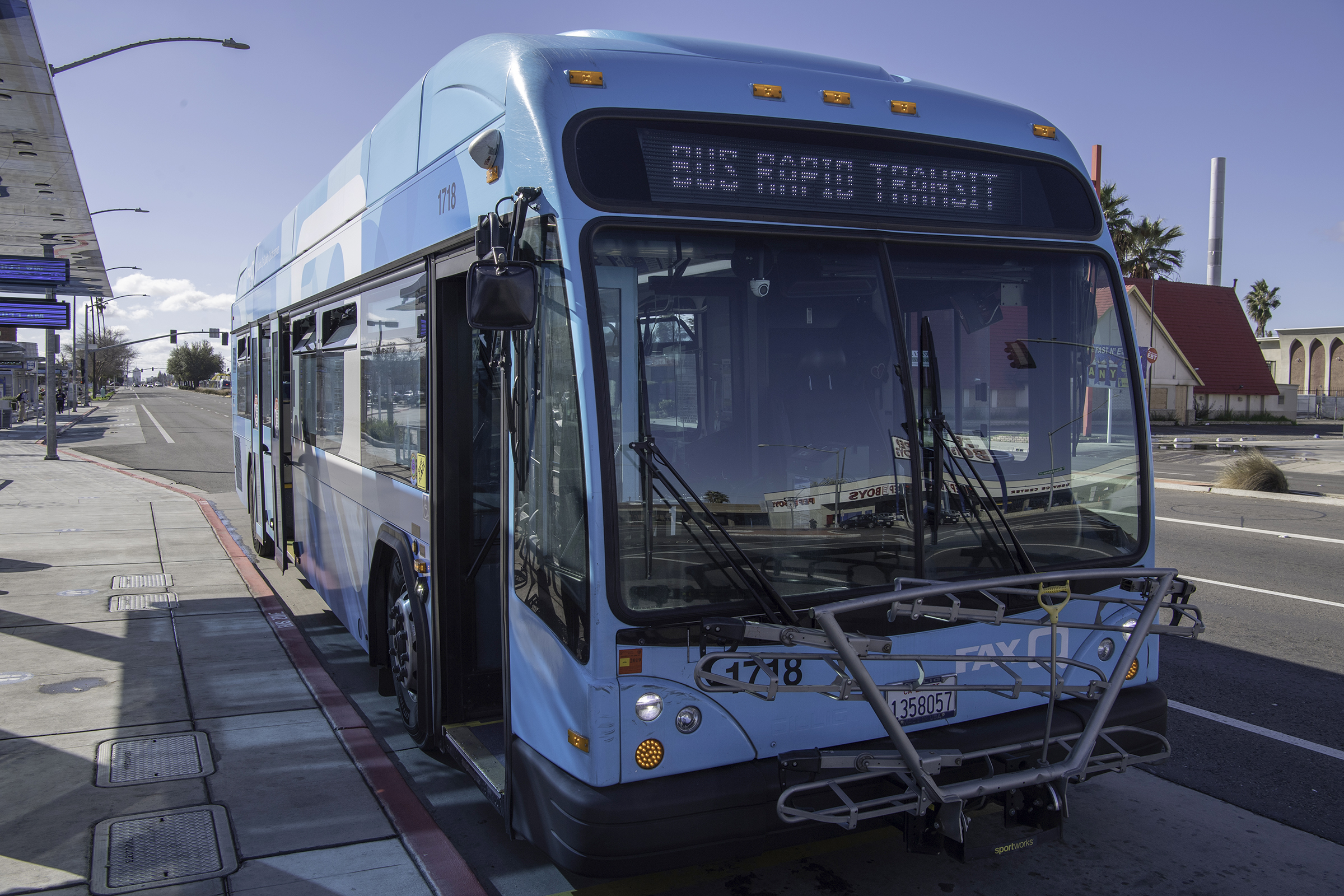 By Kevin Hall
Measure C remains the biggest deception in town, offering a complete look at how greater Fresno's lesser political culture operates. From transportation agency staff privately setting public policy to blatant manipulations of voter intent, the multibillion-dollar gambit to renew our half-cent sales tax has all the integrity of dogs playing poker painted on velvet.
It's a tawdry affair, but as promised last month, profiles of the members of the Measure C coterie continue with this month's look at Mark Keppler, director of Fresno State's Maddy Center (see sidebar). The committee's initial 23 members were selected in private by the heads of the Fresno County Council of Governments (FCOG) and Fresno County Transportation Authority (FCTA), Tony Boren and Mike Leonardo, respectively.
Boren, according to documents uncovered through a Public Records Act request, wrote in a March 2021 e-mail to the Fresno County Farm Bureau president: "For what it is worth, I have always found dairymen/women to be very strong believers in 'common sense,' and in this increasingly 'woke' world we are going to need more and more of it, particularly in our MC3 renewal process."
Transportation equity advocates, led by the Leadership Counsel for Justice and Accountability, were simultaneously demanding parity representation on the committee, speaking before the FCOG, the FCTA and the Measure C Renewal Executive Committee itself. They submitted a public sign-on letter with nearly 20 community-based organizations demanding a true community engagement process comparable to the recent Measure P effort.
Boren and Leonardo never publicly mentioned the open seat and quietly filled it with a second farmer. The committee is stacked with pairs of special interest seat-holders, including two each for the Clovis City Council, Trucking, Emergency Response, Agriculture, Business and Business. Yes, four seats for business and one of those has named an alternate who is voting because, you know, whatever.
After five months of effort to overcome the group's common sense bigotry as expressed in Boren's e-mail, five new seats will finally be added this month. But get this, just one seat was created for a combined Faith, Social, Environmental and Equity representative—seriously—but the deer in the headlights moment came at the July renewal committee meeting when it was revealed none of the transportation equity letter sign-ons had been offered the seat and the people assigned to fill the seats seemed ignorant of the letter's existence.
The letter also ran as an ad in the April issue of the Community Alliance, and according to a recent Grand Jury complaint, Fresno City Council Member Miguel Arias called organizations who had signed onto the letter and threatened to cease working with them on all issues after such activity—a new level of toxicity for west Fresno's embattled representative. His work on behalf of industrial developers on Elm Avenue and their mutual Perea family allies—father Henry as a lobbyist, daughter Annalisa as a candidate—has landed him in hot water with many constituents. Go figure.
As for Annalisa "Another" Perea, in those upcoming conversations online and at the door, people should ask the District 1 City Council candidate about the $27,500 donated by just one industrial development company's owners and staff. What did she say to win their support? What did they say?
C's Big Lie
Fresno County voters want a permanent sales tax because it gives them more control is the MC3 consultant's recommended duplicitous message.
In a pair of presentations at the April 2021 FCTA board meeting and the May 2021 FCOG board meeting, consultant Richard Bernard, Ph.D., of FM3 & Associates, described how he and FCTA/FCOG staff, absent any public process, chose this direction for voters:
"Support for the possible continuation of the measure appears to be significantly tied to duration, being dependent on voters having a say. 'Until ended by voters'—it's a mantra, and Tony has heard many, many times before, 'They don't want a 30-year measure; they don't want a 20-year measure. They want a little bit more control over that,'" said Bernard.
The repeated lie here is that voters gain more control than they already have when in truth we stand to lose the automatic check on rogue agencies that comes with a sunset clause of 20 years. So they slanted their voter survey questions with a positive message on a permanent tax contrasted with sunset clauses as negative alternatives.
In line with roads and Pereas, Nasreen Johnson joined the ranks of the ethically impaired in July with her quiet acceptance of a job working for Caglia Environmental Services. The deal came together less than a week after the Caglia-operated Cedar Avenue Recycling and Transfer Station caught fire again, inundating residents with clouds of toxins from burning plastics and electronics.
Caglia is also seeking development of adjacent land, and three years ago secured unanimous City Council approval, including the support of Esmeralda Soria and Luis Chavez; the other five have already cycled off. It was blocked by the South-Central Neighbors United lawsuit.
Rather than adjust their business plans and use the land to create smaller piles less likely to burn, a practice commonly found in agriculture, team Caglia—now including Johnson—seeks warehouse development that threatens more than 6,000 new daily vehicle trips, continued hazardous handling of waste and better community relations.
That's where Johnson comes in. And lets herself in. Just days after taking the job, she joined a local political action committee and never bothered to mention her new job of gathering information, developing communications and political strategies, and trying to influence public opinion in favor of her employer, arguably south Fresno's most dangerous polluter.
Taking this relationship to in-Fresno-only levels of corruption, Johnson is the same person elected to serve alongside Caglia as a trustee of the State Center Community College District in December. He now employs his fellow trustee.
Watch your spaces, folks. They move among us.
*****
Kevin Hall hosts Climate Politics on KFCF 88.1 FM every second and fourth Friday, 5 p.m.–6 p.m. He tweets as @airfrezno and @sjvalleyclimate, coordinates an informal network of climate activists at www.valleyclimate.org, and can be contacted at sjvalleyclimate@gmail.com for presentations and information.
*****
Education Rep Keppler Earns "F" in Measure C
By Kevin Hall
Twenty years ago, a Fresno Bee columnist named Jim Wasserman nicknamed the people buying homes north of Herndon Avenue "Alluvial Man" after the next major street a half-mile north of the Fresno-Clovis metropolitan area's major east-west corridor.
The Measure C Renewal Executive Committee has seven such members, nearly a third of the group. So member Mark Keppler has plenty of company. A bike trails advocate, from his home in Clovis, it's just a quick cycle around the block to his neighborhood connection to the Fresno-Clovis bike trail, from which he can ride all the way to Woodward Park and San Joaquin River to the west or downtown Clovis to the southeast without ever riding on a road with cars, safe as can be.
Keppler personifies the Measure C Renewal Executive Committee problem: It's too White, male and Clovis. Keppler is all three. Worse still, the Maddy Institute at Fresno State director is on the committee under false pretenses on two fronts: He occupies the education seat when he's not an educator, and he's a modal advocate on a committee that isn't supposed to have such people.
By squatting in the education sector seat, this stuffy conservative takes the seat of someone from our K-14 public education system actually familiar with student needs and system challenges. Keppler's presence causes real harm by blocking such involvement by a qualified person.
Although he clearly feels entitled to the seat, Keppler needs to step down immediately. Fresno State President Saúl Jiménez-Sandoval, Ph.D., needs to step in and protect the integrity of the college's mission of serving students.