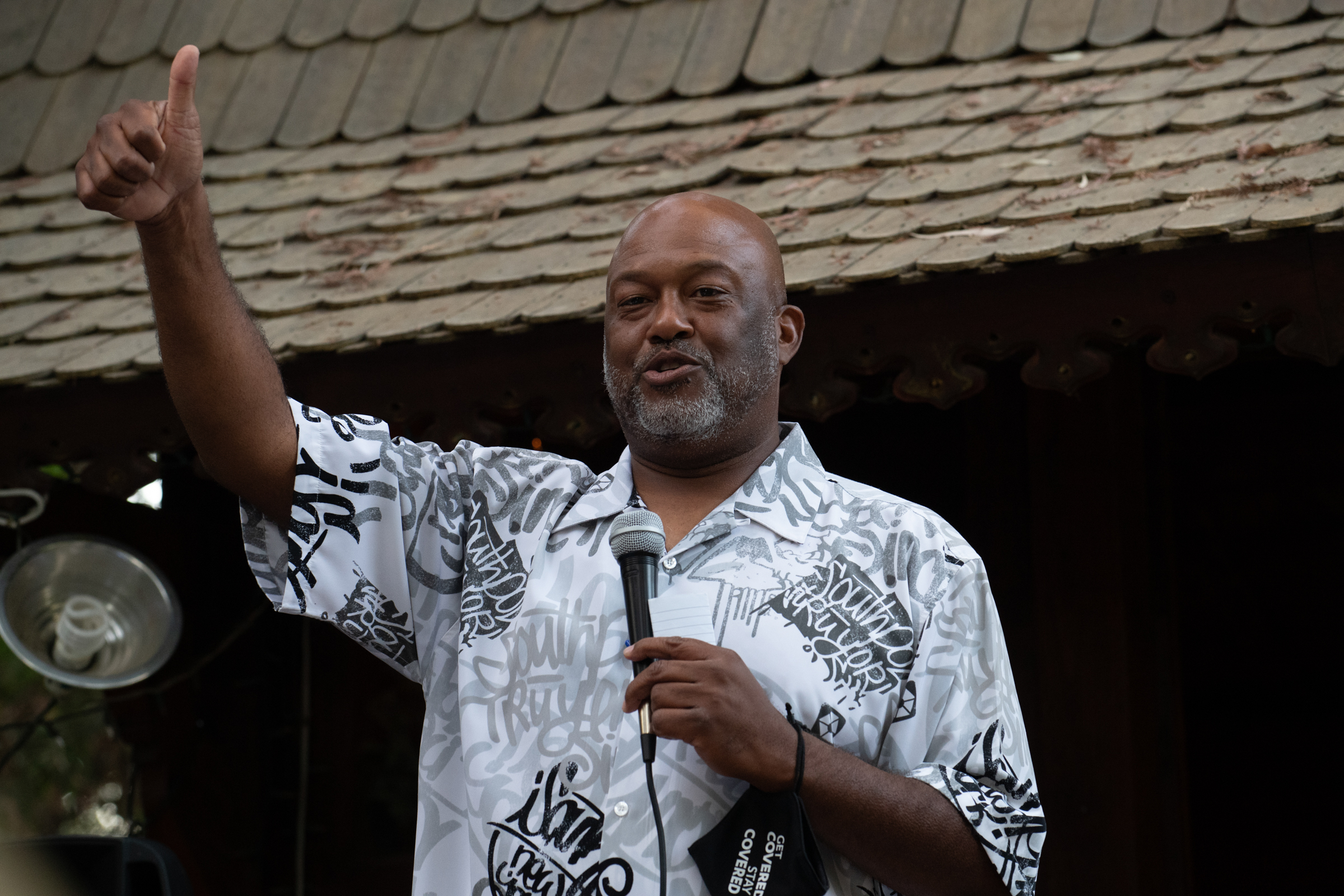 By Community Alliance Staff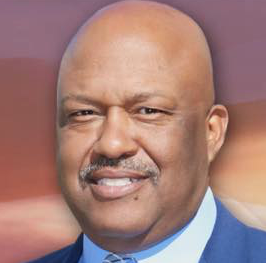 In the June 7 Primary, Fresno County voters will have the rare opportunity to vote for the superintendent of schools without there being an incumbent (elected or appointed) on the ballot. One of the candidates seeking the office is Daren Miller, a near-lifelong Fresno County resident with a diverse and expansive background in education work and long involvement in various community interests.
Three candidates are vying for the superintendent position. In addition to Miller, Eliseo Gamino, an education administrator based in Firebaugh, and Michele Cantwell-Copher, who currently works at the Office of Education, are running. In an unusual scenario for a countywide race in Fresno County, all three candidates are registered Democrats. But that's where the similarity ends.
Miller outlines five key areas of focus should he be elected superintendent.
Investments in early education. "The superintendent of schools has got to do a better job of tying what happens in early education into what goes on with K-12. There's a lack of investment in early education, and we need to develop partnerships to support the school districts."
English language learners. "We have some systems and programs in place right now for second-language learners, but we have a bunch of English-only kids who also are unable to use the English language effectively. It's not an either/or, we need to do both."
Technology systems. "The county superintendent can be a leader in bolstering and getting our technology systems up to the 2030 standards that we need."
Investments in social-emotional. As students return, "what goes on with their fears and the socialization skills they lost" while isolated? "And how do we ensure that teachers' social and emotional health is good to be able to deliver instruction to our students?"
Extra- and co-curricular activities. "I will make sure that kids have opportunities to be involved in art, music and athletics. I am always going to be a champion and a beacon making sure that kids are engaged in something more than ABCs and 123s."
The superintendent of schools is "heavily influential," says Miller. The position "has input and direction and provides resources and manpower to all 32 school districts supporting their business and their functionality."
Specifically, Miller says that the direct services overseen by the superintendent deal with transfers, expulsions, some financial oversight and overseeing education for specific student populations (e.g., students who are incarcerated and students who are medically fragile).
During his campaign, Miller has attended school board meetings throughout the county. That type of engagement is how he intends to lead as superintendent. "If there's something of importance, I'm going to be there," he says. "I am not afraid to go to nontraditional settings to better understand.
"For example, I will never be a Hmong citizen, I will probably never speak Hmong, but that doesn't mean that I can't understand the plight and the circumstances of our Hmong students and our Hmong parents."
Miller found a recent school board meeting in Huron particularly instructive. "I have been aware of the Huron situation for about 10 years, but I was always under the impression that they wanted their own school district," Miller says. "Now I understand that is no longer what the Huron community wants. What they want is a high school."
Huron is part of the Coalinga-Huron Unified School District, and it is the largest incorporated community in Fresno County without a high school.
"I want schools, school districts and our countywide education system to be the heartbeat, the pulse, the thriving part that connects all of us to betterment—to better jobs, to better communities, to a better existence."—Daren Miller, candidate for Fresno County superintendent of schools
"In my role as county superintendent," says Miller, "it would be to support the families [of Huron] and make sure they have the correct information they need to develop their argument."
"You can't be a good leader if you're not leaving your office, if you're not getting out of your comfort area," notes Miller.
In recent years, many have lamented the declining emphasis on civics education. Miller says that civics is still part of the curriculum but is not being enforced. He said that a requirement to complete the eighth grade used to include passing a test on the Constitution.
"That was done away with by William Bennett, who was secretary of education in the Reagan administration," says Miller. "In my mind, that was a plot of the conservative side to make sure that they had an uninformed, uneducated political populace."
Miller believes there are ways that the superintendent can encourage school districts to refocus on civic education. He suggested implementing a History Day program that would be presented throughout the county, employing debates on civics-related topics and developing contests to encourage a renewed interest in civics.
"I want schools, school districts and our countywide education system to be the heartbeat, the pulse, the thriving part that connects all of us to betterment—to better jobs, to better communities, to a better existence," notes Miller. "Right now, our educational system is not like that."
"We need to make sure that we have people who are working with our kids for whom this is a passion," adds Miller. "Yes, you're getting paid, you get a monthly paycheck and you're being compensated for this. But to be an effective educator, especially in the days that we are in right now, there has to be some passion."
He understands the diversity of school districts throughout the county and that one-size-fits-all solutions are unrealistic. "What works to motivate Clovis teachers is not going to be the same thing that you can get done in Cantua Creek, and what happens in Cantua Creek, a smaller school district, might not work in a large school district such as Fresno Unified."
Regarding his campaign, Miller says that he is focused on how to "galvanize my 55 years of relationships in the Fresno area and turn those into votes so that I can ultimately become the county superintendent."
His endorsements include Black Women Organized for Political Action (BWOPA), the San Joaquin Valley Democratic Club, the Central Valley Progressive PAC (CVPPAC), Fresno City Council Member Miguel Arias, former Fresno City Council Member Cynthia Sterling and Dezi Woods-Jones, the state president of BWOPA.
"I am comfortable with where I am in this race," he says.
Following graduation from Roosevelt High School in southeast Fresno, Miller attended Weber State on a football scholarship. Since then, he has earned five degrees at Central Valley universities, most recently acquiring his doctorate in education from Fresno State.
For more than three decades, he has held leadership positions in middle schools and high schools including counselor, vice principal, principal and director for various districts in Fresno and Madera counties. Those employers include Washington Union High School and the Clovis, Fresno, Madera and Central unified school districts. He has also worked with adult learners at Fresno City College and the Madera Center (now Madera Community College).
Miller was appointed to the Fresno County Board of Education representing Trustee Area 3 where he filled the balance of Nelson Esparza's term when Esparza left the Board after being elected to the Fresno City Council.
Miller has been actively involved in several local organizations including Alpha Phi Alpha Fraternity, the Black American Political Association of California (BAPAC), BWOPA, the California Latina Democrats, the CVPPAC, the Community Alliance newspaper and the Fresno County Democratic Party.
"Being involved in education has always been part of my personal DNA," concludes Miller.