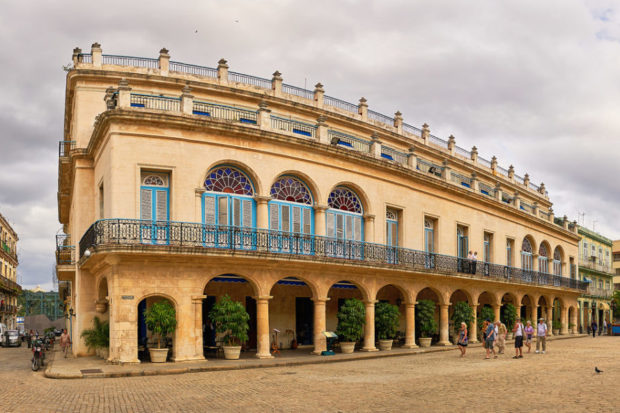 By Gerry Bill
Open your eyes, open your ears, open your hearts and learn about life in Cuba. The best way to learn, of course, is to go to Cuba yourself; that would open your eyes for sure. If you can't actually make the trip to Cuba, perhaps you can do the next best thing and come listen to the report back by three locals who went on the Pastors for Peace Caravan to Cuba last July.
The report-back event will be held on Oct. 30 at 12:30 p.m. at the Unitarian Universalist Church of Fresno (2672 E. Alluvial Ave.). It won't be as good as being on the island in person, but the three local caravanistas will share their experiences and insights with you, plus show you some recent photos of life in Cuba. Cuba, now under the leadership of Raul Castro, is changing with the times. The local caravanistas have some of the latest information available on the changes that are occurring there.
If you have never been to Cuba and only know what the U.S. media tell you about it, you might be a bit shocked at how different the place really is from people's preconceived notions. This presentation is an opportunity to have your eyes opened and your mind broadened.
The event will include a potluck lunch plus a slide show with narrative by Gerry Bill, Leni Reeves and Sekani Radellant. Bill has been on five Pastors for Peace caravans and Reeves has been on three. The 2011 caravan was the first trip to Cuba for Radellant, a pre-med student at Fresno City College who is planning to get his medical training in Havana.
The report back event will include information on how U.S. students can get a free medical education in Cuba. The caravan visited the Latin American School of Medicine where Radellant will be applying, and caravanistas had the opportunity to talk to several recent U.S. graduates at the school.
The event is free. For more information, contact Gerry Bill at 559-227-2133 or gerry.bill@gmail.com.
*****
Gerry Bill is emeritus professor of sociology and American Studies at Fresno City College and is on the boards of the Fresno Free College Foundation, Peace Fresno and the Fresno Center for Nonviolence. He is co-chair of the Central California Criminal Justice Committee and a longtime activist in Fresno.