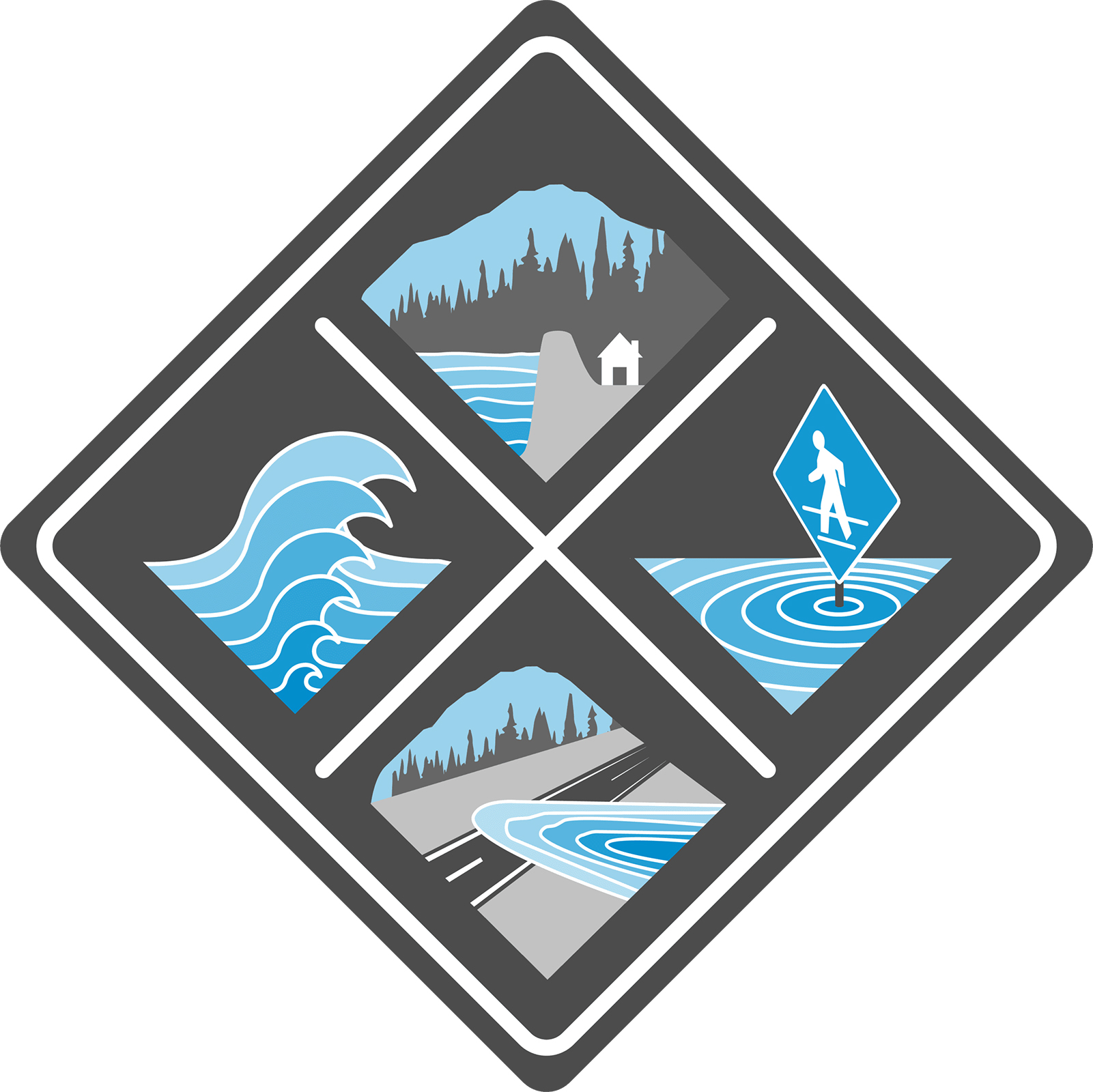 In the wake of California being slammed by a series of atmospheric river storms, a special legislative hearing was held in Sacramento to consider California's preparedness and response to future extreme weather events. They heard from climate scientists about what to expect in the future, and from state and county emergency response officials about the challenges they face now.
The Assembly brought together three key committees to learn about the devastation and human misery left in the wake of those ferocious downpours: Emergency Management; Water, Parks and Wildlife; and Utilities and Energy.
Legislators heard from experts about the human and physical impact of the wave atmospheric rivers that swept across California over a four-week period. The damage to private and public infrastructure, according to a federal government report, could exceed a billion dollars.
They also learned from scientists about the outlook for even more extreme storm events in the state's climate-warming future.
Daniel Swain is a climate scientist at UCLA. Using the latest science and modeling tools, he developed ArkStorm 2.0, which creates physically realistic scenarios for mega-storm and flood events. He told lawmakers that they should expect a future of what he calls "climate whiplash."
"We should be expecting quite large increases in the likelihood of hydro-climate extremes on both ends of the spectrum," said Swain. "So, both very dry conditions and a warming climate, but also very wet conditions.
"And this may come as a surprise to some folks, but the increase in the very wet conditions may well be greater than the increase in the very dry. The reason for this primarily is that we know that a warming climate increases the ceiling on how much water vapor the atmosphere can potentially hold.
"And so, because of this we anticipate significant increases in the strength and the amount of moisture contained in atmospheric river storms."
The dynamics of atmospheric rivers are being intensively studied by researchers, and their findings are increasingly utilized by statewide and local agencies responsible for emergency response. By measuring the location, intensity and duration of a storm, scientists can better pinpoint where it will land.
Dr. Martin Ralph is a researcher at the Scripps Institute of Oceanography at UC San Diego. He explains that information measured by aircraft flying up close to the atmospheric river (AR) is pooled with ground-based meteorological data to fine-tune predictions about its behavior for the public and first responders. He says the goal is about moving science into action.
"The fundamental message of AR science and impact studies on the west coast is where they hit and how long they stall for. How strong they are is really what determines the impacts.
"It's not just how strong the AR is at a moment, but it's how long it lasts over your location. If an AR stalls, that's how we get floods. So, we really need to pay attention to the antecedent conditions on the ground and the details of where this hits."
Predicting and preparing for extreme AR events will be even more crucial in the coming years.
Swain indicates that storms of the future will be much more intense and destructive than the atmospheric river sequence the state just experienced. "Climate change has probably already doubled, and I'll just emphasize that, probably already doubled the likelihood of an extremely severe storm sequence in California capable of producing major flooding.
"This is somewhere on the order of about 20% bigger than what we just saw. So essentially there's about a two in three chance of seeing an event that is about 20% to 30% larger than what we just experienced over the next 40 years or so."
Emergency services up and down the state struggled to keep up with the relentless deluge. Coastal counties took the heavy blows first.
Santa Barbara County saw flooding, landslides and debris flows, widespread power outages, farmland inundated and thousands of evacuated residents. First responders, risking their own lives, could barely keep up.
Kelly Hubbard heads the county's office of emergency services. To keep pace with the changing climate and extreme weather, she says local agencies need more of everything: funding, equipment, dedicated staffing and training.
"Within emergency management, our hurdles and our abilities to continue to support our community are impacted by constant activation. I have been activated for more than 80% of my three and a half years [with the county]: 14 activations, five local declarations, two federal, one California Disaster Assistance Act declaration and one mass casualty with 34 deaths.
"This keeps me and my team from being able to move forward on the emergency preparedness efforts that we would like to be able to implement for our community and for our team members. Training, emergency plans, implementation of legislation—all of those concepts get delayed when we have that constant activation."
It was the same story elsewhere. In hard-hit Santa Cruz County, emergency services director David Reid reported on the difficulty of planning for future events because they are always in a constant cycle of disaster and recovery.
California's emergency response agencies and residents alike will need to ramp up their efforts considerably to mitigate the danger and damage that will be caused by even more powerful storms in the future.
Reid enumerated several ways in which state agencies could be more helpful, such as financial aid in cleanup efforts, more accurate and detailed weather forecasts, improved warning systems and hazard mitigation funding for local governments.
Rural regions of the state have been especially vulnerable to damage and economic losses by the intense storm events. Huron in western Fresno County has been impacted over the years by floods inundating and damaging State Route 269, a critical highway for the town's residents and its agricultural economy.
Whenever nearby Pasajero Creek overflowed, people were forced to drive miles out of the way to detour or were exposed to dangerous road conditions and even fatal accidents. In 2017, Assembly Member Joaquin Arambula secured $18 million from the California Transportation Commission to build a bridge that would alleviate the problem.
In the future, such local and state collaboration will be necessary to secure critical infrastructure.
Swain's ArkStorm 2.0 research reveals the probability in our time of an atmospheric river event like the renowned 1862 storms that flooded vast regions of the state and devastated the economy.
"It would involve a temporary or even medium-term displacement of millions of people [along with] major and long-term destruction of transportation infrastructure, affecting essentially all of California's economic sector simultaneously, because it wouldn't just be confined to one major city like a big earthquake probably would, but it would affect Los Angeles, San Francisco, Sacramento, agriculture, Silicon Valley, tourism [and] the movie industry all at once."
As the state grapples with the impacts of widespread storm wreckage, Swain cautions that climate extremes of flood and drought are two sides of the same coin. He emphasizes that the state's policies and disaster response planning should be aimed at co-managing both the overabundance and the scarcity of water. The key to a sustainable future in California, he suggests, will be leveraging one disaster to reduce the risk of the other.