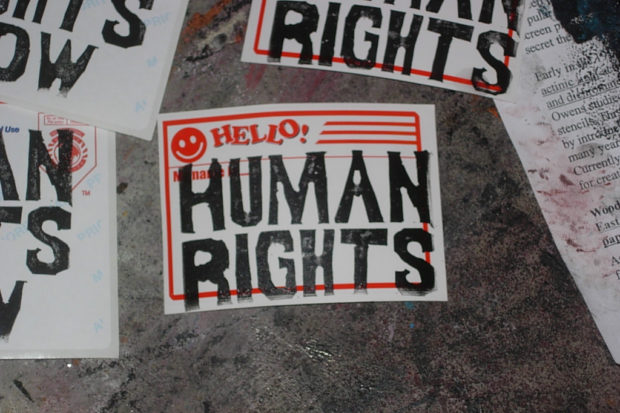 By Sudarshan Kapoor
In commemoration of the 67th anniversary of the UN General Assembly's Proclamation of Human Rights Day, the Human Rights Coalition of the Central Valley is hosting a discussion of the effects of climate change on human rights. The Fresno Ethics Center is a co-sponsor of the program, which will occur on Dec. 5 from 9 a.m. to 12:30 p.m. at Fresno State's North Gym #118.
The Human Rights Coalition of the Central Valley promotes the awareness and advancement of human rights. For the past four years, the coalition has held a Human Rights Day event to relate worldwide human rights issues directly to the local community. These annual events gather the community to inform, empower and share methods for positive change regarding the human rights of Central Valley residents.
Previous Human Rights Day Commemoration topics included torture, human trafficking and bullying. The 2015 theme is "Climate Change: People, Planet and the Valley." The program covers issues involving the environment, which includes factors such as the right to water and clean air that contribute to climate change hardships endured by all beings as a result of environmental justice issues.
The program will include two panels, a keynote speaker and a breakout session.
The first panel features individuals representing themselves or a group who have suffered hardships dealing with the environmental effects of climate change and how their human rights were affected by aspects of climate change.
The second panel includes experts in their field, such as water availability and quality, air quality, land use and the politics of climate change. Each expert will share their focus area and their work involved to help ensure that human rights are considered in the solutions to the environmental issues affecting climate change.
The keynote speaker is award-winning journalist and author Mark Arax. Arax will share his research on environmental issues with a primary focus on water, California's drought and the politics of water availability in the Central Valley.
The final portion of the program will be a breakout session where participants will have an opportunity to speak with experts and others on the issues in which they are most interested.
The Human Rights Coalition of the Central Valley is a partnership among various faith communities, social justice organizations, academic and community leaders, and the Fresno County Office of Education. The partnership works collectively and in focused committees to bring an annual event to the public. For more information about the coalition, contact Dr. Su Kapoor at 559-435-2212 or skapoor334@gmail.com.
*****
Sudarshan Kapoor is professor emeritus, founder and former director of the Peace and Conflict Studies Program and professor of social work and community development at Fresno State. Dr. Kapoor is the former co-executive editor of Peace & Change, published by the Peace and Justice Studies Association, and the chair of the Human Rights Coalition of the Central Valley. Contact him at skapoor@csufresno.edu.