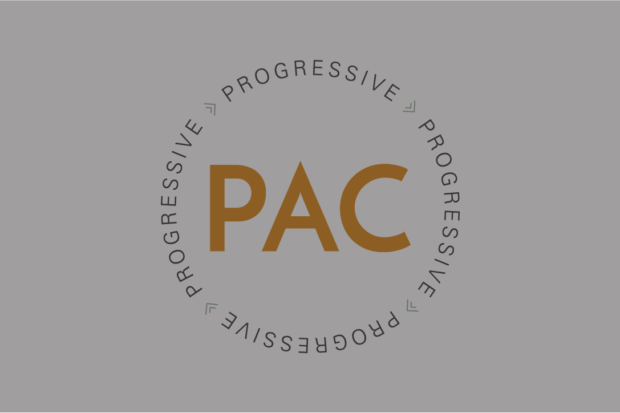 September 2022 Sponsored Page
Progressives and Electoral Politics
By Mike Rhodes
We all want a lot of the same things:
A living wage for all workers.
Reproductive health rights for women.
Environmental Justice
Immigrant rights.
Clean air and water
LGBTQ rights
Health Care for All
This is our progressive agenda. We all work hard to achieve our goals on the issue(s) we are most passionate about. Then we come come together and vote for who we think can best fulfill our vision for a better world.
The Central Valley Progressive PAC has been working to get progressives elected in Fresno, the San Joaquin Valley and Sierra Mountains for years. The concept behind this effort was that the majority of people in this area want the same things we identify as progressive. There are way more of us and yet this region is dominated by conservative politicians.
How Can That Be?
Updating the Power Structure Analysis first produced by the Service Employee International Union the CVPPAC made some interesting discoveries about how wealthy conservative interests maintain power even though they are vastly outnumbered.
Public records show the extent in which builders, developers and other business interest finance candidates who will look favorably on their "requests." If you look favorably on the these requests, they will shower you with campaign contributions. It is essential to have money to run a viable campaign and special interests have that kind of money.
Thirty years ago Chris Peterson, a friend of mine on the Fresno City Council, told me what happens if you don't play ball with these guys. He was visited one day by a representative from a developer who wanted to rezone some land. The man put an envelope on his desk, told Chris what he needed and started to leave. Chris stopped him in the outer office, with lots of City Hall staff members around and said "this man just handed me this envelope and asked for a favor to benefit his business." Chris opened the envelope and counted out the money as he returned it to the corrupt courier. Next election? All of the builders and developers poured money into Chris's opponent's campaign and that was the end of my friends political career.
You may have heard of Operation Rezone where they FBI had to clear up the corruption at City Hall. They discovered City Council members were being bribed with a new set of tires for their car, a business suit and just plain cash. One even wore the cheap suit to court the day he was sentenced. It was embarrassing how cheaply they sold their souls.
Another major factor in how the rich and powerful maintain their control in this town is the voting system. If you look at a map of voter turnout you will see that we are not playing on a level playing field. Voters in the more affluent areas of the Northern part of the city have turnout rates of 85%. In the Southwest and Southeast turnout is 20 – 30%. The North Fresno affluent voters vote for Republicans and conservative ballot initiatives 85% of the time. The opposite is true in South Fresno where 90% of the people vote for more progressive candidates.
The 3,500 people locked up in the Fresno County Jail can't get out to vote. 2/3 of them have not been convicted of a crime and are too poor to bail themselves out. The reasons why folks in impoverished areas of town don't vote are many. For example they move more than rich people. If you move you have to re-register at your new address to be eligible to vote. Some have transportation or work issues that limit their ability to get to a polling place.
The CVPPAC was established as a counter balance to the injustice of the voting process in Fresno and to show that when people come together they can change the world. By becoming a member of the CVPPAC you are standing up for your rights and empowering others to stand for the things we believe in.
If the CVPPAC had 1,000 members we could present a serious challenge to the ruling elite. 10,000 members and we could wrest control from the corrupt "good old boy" system and make some serious changes.
Of course it takes more than money, we need you to walk precincts, get your neighbors to vote and some members will have to run for public office. We need progressive, passionate and articulate people who will provide leadership on our journey.
The Fall Fundraiser
We invite you to join us as we share our plan to get more progressives elected in Fresno and the San Joaquin Valley. Central Valley Progressive PAC–endorsed candidates will join us. There will be music, food and good friends as we share the evening under the stars. This event will be held on Sunday, September 4, starting at 5 p.m. in Pat Wolk's beautiful backyard at 6661 N. Forkner Ave. in Fresno.
Lance Canales and the Flood will provide our musical entertainment. This is a roots-blues-influenced Americana trio from California's breadbasket, where Canales lived the life that so many songs have been written about since the birth of roots music–hard labor, one-room shacks and taunting ghosts whispering of a better life. Canales' guttural vocals combine a hard-edged storytelling approach beneath a stripped-down, foot-stomping, acoustic instrumentation.
Canales' rendition of "Plane Crash at Los Gatos: Deportee," written by Woody Guthrie in 1948, reveals the names of the Mexican casualties whom were simply referred to as "deportees."
The next CVPPAC meeting will be on Saturday, September 10, 2022.
For more information, visit www.cvppac.org.