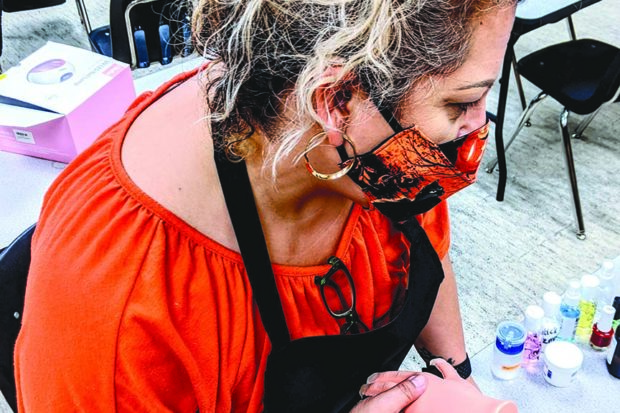 By I. smiley G. Calderon

As the coronavirus pandemic continues to rage among us, dangerous wildfires are raging around us here in Fresno County. There have been at least 26 major wildfires in the past couple of months—with familiar names like the Blue Jay Fire, the Bullfrog Fire and the Creek Fire to the north and the Rattlesnake Fire and the SQF Complex Fire to the south, which also includes the Castle Fire and the Shotgun Fire.
Whether these wildfires were human-induced and man-made sparked by gender reveal parties or ignited by Mother Nature's random strikes of lightning, unfortunately all point to the deleterious effects of anthropogenic climate change—something that scientists have been talking about for decades now.
For example, the smoke from the fires has been so bad that it made our Central Valley air even more hazardous than normal for breathing. In fact, the San Joaquin Valley Air Pollution Control District, the organization that monitors and manages our air quality, has said that we are "breaking records for air quality, in a bad way" and has recommended staying indoors because the high levels of dangerous particulate matter (PM 2.5) in the air have been too bad for anyone to breathe without wearing respirators.
We humans are the only ones to blame for our own destruction of our only habitat: Earth.
We've created these extreme, dangerous conditions by our greedy burning of fossil fuels and forests, because of our worldwide carbon emission footprint of what is referred to as "greenhouse gases," so-called because they drastically heat up our atmosphere by trapping in heat.
According to the National Geographic magazine, "Greenhouse gases have far-ranging environmental and health effects. They cause climate change by trapping heat, and they also contribute to respiratory disease from smog and air pollution. Extreme weather, food supply disruptions, and increased wildfires are other effects of climate change caused by greenhouse gases."
So, basically, it looks like fire season will be year-round from now on unless we collectively and immediately take decisive action to reduce our negative impact on Earth.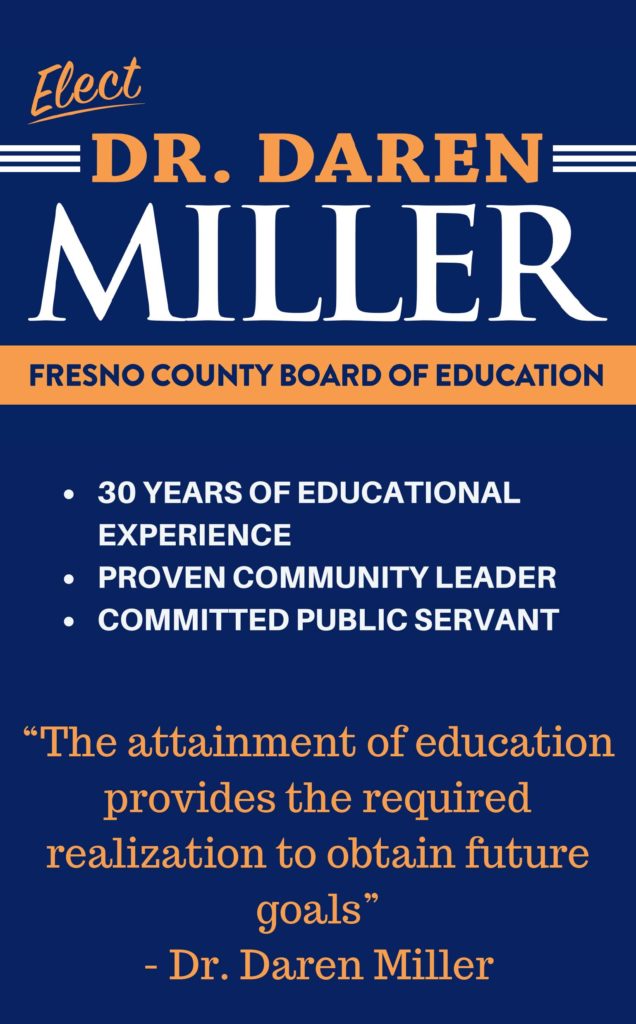 And the same could be said about our crucial fight against the coronavirus. Again, we need to come together now and collectively take decisive action to survive.
Of course, that's why social distancing and mask-wearing city ordinances and state laws were adopted and implemented. The focus was and still is on saving lives—as it should be. So far, with more than 27,000 total positive Covid-19 cases and 355 related deaths in Fresno County, we are still in perilous, dangerous coronavirus times.
In fact, Fresno is considered a county with a widespread risk level, the worst and most dangerous category in California, having more than seven new positive cases per 100,000 population, or 35 new cases, per day. This is why many of our so-called nonessential indoor business operations are still closed and will remain closed until we lower our high positive infection rate.
But it seems unfair—aren't all business operations "essential"— especially for the small business owners who operate them?
For example, there's been a lot of local consternation and conflict about which restaurants can operate and how within the pandemic emergency orders. Restaurants with only big open windows but no patios are out of luck. No outside seating, takeout or delivery means no business in these trying times.
The state of affairs is so dire for restaurant owners that the Fresno City Council recently wrote Governor Gavin Newsom a letter asking for permission to circumvent the established statewide business reopening safety guidelines and allow indoor dining.
Small business owners and workers are desperate and passionate about getting back to work. And it seems unfair that certain economic sectors or business counterparts can operate and work freely, whereas others are prohibited from doing so.
Take, for example, the beauty industry. At the beginning of the pandemic, the beauty industry in California was branded "nonessential," and haircuts and other beauty services, including manicures, pedicures, facials and the like, were strictly unallowed.
Technically, beauty services are still considered "nonessential" despite the reality that most people quickly realized just how truly important these kinds of services really are to their personal and social psychology after not being able to groom themselves as usual for months on end.
Certain grooming services have been given the green light by the governor to proceed indoors (with modifications), whereas others have not. Hair services can now resume indoors everywhere in the state despite county coronavirus risk level statuses. But indoor esthetician and manicurist services, also called personal care services, are disallowed, contingent upon risk level.
As mentioned earlier, Fresno's coronavirus risk level is considered "widespread"—the worst of the four-level tier system. Our risk color code is purple, Tier 1.
If we want to see our local neighborhood manicurist or esthetician anytime soon indoors, we'll have to maintain a lower infection rate of less than seven per 100,000 population per day for at least three weeks, or at least less than 35 new positive cases per day here in Fresno County. It's a formidable task that requires teamwork and cooperation because its success depends on every single one of Fresno County's near one million residents.
Although this might seem impossible, it's not if we all continue to focus on the simple things that we know work in slowing coronavirus transmission. It's what we've been saying all along now: face coverings, social distancing and frequent hand washing/sanitizing.
The cruel irony here is that no one knows best practices for hygiene and sanitation better than estheticians and manicurists because of their rigorous health and safety training and study, yet they are the ones who are prohibited from working in their shops. (Yes, with certain modifications and conditions, these services can legally be provided outside—but these services weren't ever meant to be done outside—when was the last time you had a facial done outside under a tent or had a pedicure while sitting in a parking lot? Plus, with the recent horrible air due to the wildfires, getting these services done outside is especially uncomfortable and risky—even hazardous).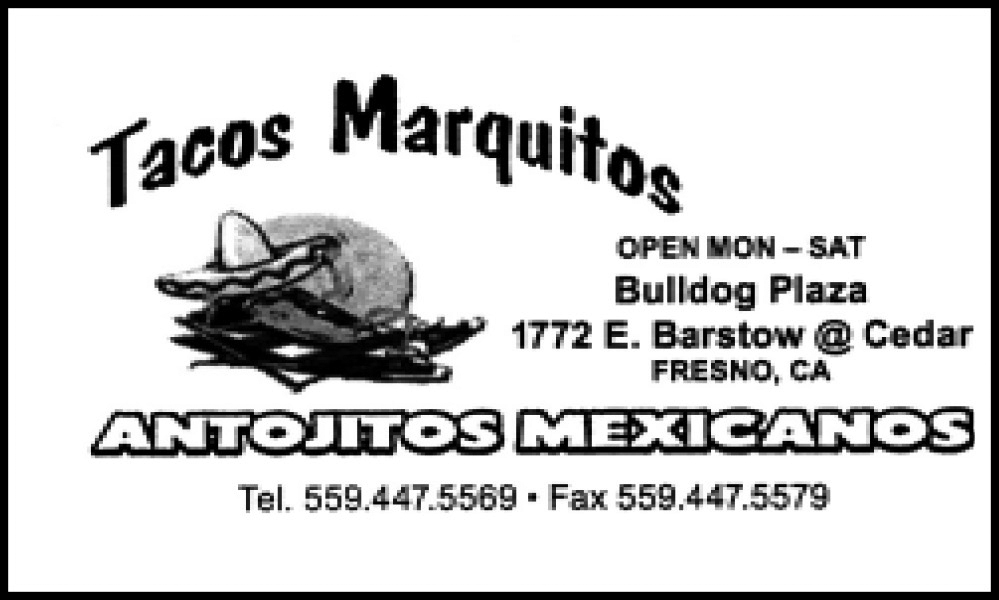 You can imagine how estheticians and manicurists might feel when a barber or cosmetologist at the same salon can lawfully perform their services indoors while they themselves legally cannot, even if wearing masks and gloves and taking extra precautions.
"It's really unfair—and it actually has caused some internal friction within our industry," local longtime manicurist and cosmetologist "Ms. Juanita" tells me in front of her class of aspiring manicurists at Federico College in Fresno. "If a barber or hairstylist is free to do their job, I should be able to legally and safely do mine."
Ms. Juanita, a popular instructor at the beauty school, believes that the beauty industry should be viewed as a whole. "If one sector of the beauty industry is safe enough for me to open up for business, then the other parts should be too," she says with confidence while wearing her festive fall orange face mask.
"Our focus is first and foremost the safety of our clients and ourselves—something we take very seriously with our masks, gloves and sanitation practices—we are committed to providing an excellent and safe experience for our clients every time," she insists while looking at me intently. "So, why can't we get back to work?"
Great question. So, as our valiant firefighters fight to quell the flames of fires burning all around us, we also need to do our part to rouse the flames of action within our hearts to get every small business back up and running. Collectively, we can do it; we can get there. We just have to stay on track and stick to the basics: face coverings, social distancing and frequent hand washing/sanitizing.
With hearts inflamed, let's all get back to work.
*****
I smiley G. Calderon is a Gen X Chicano and lifelong educator who spent a career in academia in Southern California but is most proud of being a father.

Notes: