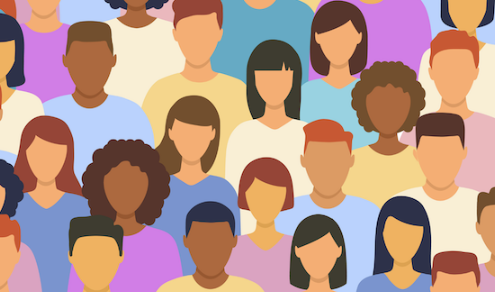 By John Minkler
The American Founding Fathers chose the motto "E Pluribus Unum" to emphasize the vital principle of bringing diverse people together to work for the common good. They knew that their plan, the Constitution, was not perfect. They included an unfinished pyramid in the Great Seal of the United States to challenge each generation to correct mistakes and contribute to creating a "more perfect union."
The tragic mistakes of past generations, such as slavery, the genocide of Native Americans, gender bias, poverty and the climate crisis, must be understood as we seek to prevent these kinds of injustice, heal the harm done and restore equitable relations with all people and with our ecosystem.
Today's youth experience increasing anxiety and fear from their unresolved trauma, the complex problems facing their generation and the dysfunction of government. They learn about the civic values of equality, liberty, democracy, unity and the rule of law, but they rarely experience these in school.
The mission of public schools includes academic instruction, career education and preparing students to be informed, ethical and engaged citizens in our democratic republic. We know how to teach students our American ideals and the skills to analyze and create solutions for complex problems in their community and the world. Over the past 25 years, these best practices were replaced by programs to raise scores on standardized tests.
We are at a critical point in the American experiment with democracy. The generation in school now faces complex challenges: gun violence, racism, an escalating arms race, global climate change, terrorism, addiction, growing income inequality, political gridlock and economic uncertainty. As students face these challenges, they should be prepared with the knowledge, skills and values to address them.
Good news! With the new State Seal of Civic Engagement for graduating seniors, we can now reward the students who solve real problems and serve their school, community or nation. The Civic Education Center (CEC) consults with districts and schools to support students earning this award.
Students need guided practice in governing themselves, creating democratic classrooms and schools, and organizing solutions to real problems. Imagine how much more effective students will be when they have a commitment to American civic values and the participation skills to collaborate with community partners and implement civic service projects.
The CEC takes high school students for an annual retreat at Wonder Valley to dialogue critical issues, practice democratic skills and develop proposals for civic engagement projects to address their identified concerns. They discuss the issues that affect them. Students are passionate about understanding these problems and creating solutions.
*****
John Minkler is co-founder and COO of the Civic Education Center. Contact him at john@civicedcenter.org.