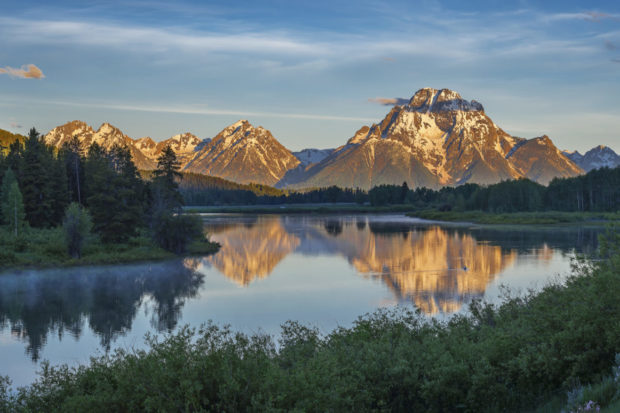 By Cherylyn Smith 
Think of this as a puzzle, which we, the people of California, are putting together.
As with all government/corporate collusions, some pieces are deliberately hidden from the public. We, however, can put enough in place to start viewing the bigger picture of what is actually happening to California's environment. If we wait for all the pieces to fit, it will be too late to change anything, which is what the 1% counts on.
Environmental Detriment Piece # 1: "The Collusion" 
Cap & Trade (C&T), designed to reduce carbon emissions, is part of Governor Brown's plan to rescue the environment. However, with a looming fuel tax going to benefit C&T, citizens will ultimately foot-the-bill for penalties on polluters. Those penalties will serve to bailout High Speed Rail (HSR)– a 30-year net polluter.
Environmental Detriment Piece #2: "Bait for Investors" 
Implicit in a Fresno Bee report, California Carbon Funds An Uncertain Boon for High Speed Rail, C&T is used to lure big investors, such as international corporations in China, Japan, and Spain, to name a few. C&T is expected to supply a secure flow of money to HSR, which would provide stability for prospective investors in the project. The incentive to stop polluting would translate into a negative for potential investors in HSR because revenues, in the form of auctioned credits, would decrease and reduce the amount of money funding the project.
Currently 25% of all C&T revenue would go toward the HSR project. The article notes that investors are skeptical because the amount of revenue fluctuates from year to year. To appeal to investors, C&T revenues need to remain consistently high. In fact, they were higher than ever in the last year – a sure sign that C&T funding of HSR is an environmental pitfall.
Environmental Detriment Piece #3: "Fracking" 
The charade that big oil companies has to play in this HSR bailout bears extreme consequences: Companies such as Chevron, among the state's most notorious polluters, will expect payback as they serve as shills in this hoax.
This is very likely to be the reason Governor Brown backs fracking, while he touts his theoretical environmental agenda. Fracking enables big oil corporations to shift from dependence on foreign oil and spin themselves as doing the "right thing". Brown, in his State of the State Address, defended fracking as a transitional necessity. This stance allows big oil companies, among his largest campaign donors, to maintain the high profits they are accustomed too.
Environmental Detriment Piece #4: "Bakersfield: A History of Ties to Big Oil" 
When examining this issue, we cannot ignore the legislative vote on SB1029, which allowed bond funds to be released for the HSR project. It took place without the requisite public hearing and little or no pre-announcement of the day it was to happen (July 6, 2012). Moreover, the Senate Finance Committee was prevented from presenting its findings openly on the day of the vote, undoubtedly because of the HSR's consistently dire financial straits.
Senator Michael Rubio of Bakersfield cast the one deciding vote in favor of the release of bonds. In so doing, he voted against his constituency, facing a reelection backlash. Weeks later, he resigned from the senate and fled to Chevron, where he currently works as a government liaison – one of our states new breed of "Inside-Jobbers". With Rubio already connected to Sacramento political operatives, his ties to Kern County, the heart of CA-fracking as we know it, is auspicious, to say the least.
Furthermore, a recent Fresno Bee article pointed out that property values are down in Kern County because of the drop in oil prices. How coincidental that this devaluation has happened just as the High Speed Rail Authority (HSRA) is assessing and bidding on central valley properties!
Questions we need to ask ourselves:
The drop in gas prices may feel like a relief to us, but is it when it devalues our Valley properties?
Could these drops in gas prices be happening so that oil companies can collude to bail out HSR by accommodating the new fuel tax to be tacked on at the pump?
Could it be benefiting HSR and fracking interests simultaneously, by lowering property values so land can be bought up cheaply?
If we do not ponder these questions, we may easily fall into a default mode of "Hear, See, and Speak No Evil" in relation to the plunder of our environment.
Environmental Detriment Piece #5: "Release from CEQA" 
Jason Holder, an environmental lawyer who represented Madera County against HSRA, has stated, "CEQA (California Environmental Quality Act) is NEPA (National Environmental Protection Act) with "teeth in it". In other words, NEPA guidelines are weaker and not rigorously enforced compared to CEQA. In June 2012, the Sierra Club and the Natural Resources Defense Fund challenged Brown, who backed down after he tried to do the same thing.
Yet, in December 2014, the most comprehensive assault on California's environmental protection policies today is HSRA's efforts to exempt the project from CEQA regulations. In one lawsuit (Atherton vs. HSRA), HSRA petitioned the court to allow it exemption from CEQA, which was denied. In June 2012, the Sierra Club and The Natural Resources Defense Fund challenged Brown, who backed down after he tried to do the same thing.
Yet, in December 2014, The Federal Surface Transportation Board, run by three appointees, declared that NEPA would trump CEQA as the overseer of environmental regulations, thereby releasing HSRA from CEQA compliance. Two federal agency appointees have taken it upon themselves to deny the thousands of citizens of California the stipulation that CEQA regulations be met before HSRA begins construction. Needless to say, this exemption is being challenged in the courts, as we speak.
The cauldron of government and corporate confluence to enable High Speed Rail will spew massive amounts of poison into our environment if HSRA is granted exemption from CEQA. It would establish a dangerous precedent for corporations to follow suit with their pet projects, including fracking.
Conclusion: 
C&T is supposed to achieve a reduction, not an increase, in greenhouse gas emissions. Clearly, HSR should not be mixed-up with C&T money because the collusion with corporations is already having the reverse effect and predicts future environmental catastrophe, on multiple fronts.
Please Note: These issues will be presented and discussed at the April 14, 2015, meeting of Volunteers for Change at 7 p.m. (UC Center, 550 E. Shaw Ave.). For more information, call 559-940-8388.
***** 
Cherylyn Smith is a retired educator, having served as a bilingual advisor in the Multilingual/Multicultural Department of Education for the Fresno Unified School Disctrict, FUSD. She currently teaches part-time at Fresno City College. She organizes public discussions on critical issues affecting the Central Valley, such as water, immigration, fracking, toxic dumps and high speed rail. She has interviewed parties to the Prop.1A lawsuit on KFCF 88.1 FM. Contact her at cherylynsmith@aol.com.