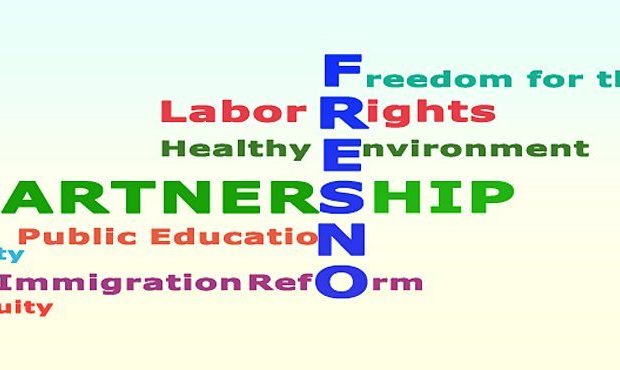 By Dillon Savory and Chip Ashley

Two unprecedented events that can change the political landscape of Fresno will take place in January and February, and you are invited to take part.
A changing of the guard is happening in Fresno County.
The Fresno Partnership is a coalition of individuals and more than 100 community groups that have come together to forge positive change in our city and county. The Partnership is dedicated to restoring local governments to operate in the public interest.
The Partnership's mission is to raise the level of civic engagement in Fresno County.
With campaign cash at an all-time high, but voter turnout consistently falling, many community groups are demanding real democracy for local residents and real accountability from elected leaders. After 2013, Valley voters are either furious or increasingly apathetic.
The first step is educating voters.
To that end, the Partnership will host a series of candidate forums concerning the Fresno City Council and Fresno County Board of Supervisors elections in 2014.
These professionally moderated forums will be open to the public and to the media. They are expected to draw hundreds of voters and all the candidates in the selected Fresno races.
The Partnership will hold a candidate forum for Fresno City Council Districts 1 and 7 on Jan. 25 (see box). In February, a candidate forum will be held for Fresno County Board of Supervisors Districts 1 and 4. Additional forums are also likely.
The Partnership's goal is to represent every aspect of Fresno's diverse community, from the questions asked to the audience itself, while making these the largest candidate forums available to the public in 2014.
If you have questions you would like to ask the candidates, please use the contact information below and send them. The Partnership will choose questions from the community to ask the candidates.
For more information, visit the Partnership's Facebook page at www.facebook.com/groups/686972654670520/ or contact Chip Ashley at 559-855-6376 or wattsvalleypreservation@gmail.com.
*****
Dillon Savory is the political coordinator for the Fresno-Madera-Tulare-Kings Central Labor Council. Contact him at dsavory@myunionworks.com.
Chip Ashley is a local environmental activist, a member of the Tehipite Chapter of the Sierra Club and the new editor of the Community Alliance. Contact him at 559-855-6376 or wattsvalleypreservation@gmail.com.