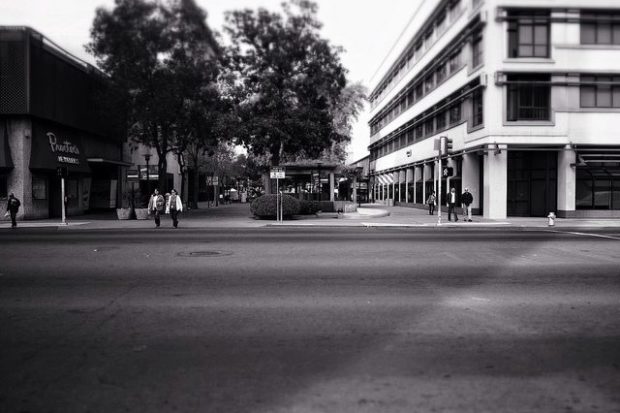 By Ruth Gadebusch
With my mailboxes, traditional and electronic, bulging with opportunities, I had intended to devote my column this month to praising all the good folk who support the many needs not covered by our taxes. Alas, that will have to wait. After all, those needs and opportunities are year-round.
This is budget time for most of our government entities, giving us citizens a slight opening to influence. That is, for any with the stomach to follow the proceedings. Obviously, it is easier locally than beyond our borders but there is no denying that we can ill afford to ignore any of it. Again, I remind you of the outcome of elections determined more by those who failed to vote than those who took advantage of the opportunity for which many died providing for us. Elsewhere around the world, others continue to fight for the opportunity that all too many of us take too lightly.
Except to say unethical if not illegal, I will ignore for the moment the Fresno Unified School District's dealing with one builder for the Gaston Middle School. There are others in a far better position to pursue that. Today, my attention goes to the issue of parks in Fresno. For as long as I can remember, Fresno has been on lists of cities with insufficient parks for the population. With a less tight budget, two City Council members are to be commended for putting it in the forefront during the budget sessions.
Parks are not in isolation, but part of an attitude. We have a park called the Fulton Mall that has been sorely neglected. Some wonder why it is not thriving without considering the zoning, or lack of such, that has allowed growth to move ever northward, even across the river. Never mind that the Fulton Mall was miles closer to the population now deplored as underserved.
Likewise, Blackstone Avenue has hardly been on any beauty list until the mayor put it in her grand plan to make it a storefront area with walking appeal. It could certainly use improvement. However, it does not balance with eliminating much of Fulton Mall's walking area in deference to the almighty automobile. If people don't walk on Fulton Mall what makes her think that they will find Blackstone appealing? It is what surrounds the walking area that brings walkers out. Incidentally, grocery stores are the least likely to attract walkers given that the goods get heavy, very heavy, for carrying.
Back to those parks in North Fresno, I suspect that many exist as part of the more recent development in the area with some supported by the local residents. It is no excuse for neglecting other parts of the city but an explanation not heard from politicians wishing to exploit the uneven development. I leave the subject of county islands for another time.
There is affluence versus poverty where it should be noted that fees for entering parks are unacceptable. Yes, money is needed for upkeep, but those most in need of parks do not have extra money for fees. The affluent who can afford the fees also have access for other escapes to recreation opportunities. That is a vicious circle that must be addressed as an element of fairness. Just one more comment: Recreation opportunities are generally considered to cut down on crime.
Improve Blackstone Avenue. Build and maintain parks. Most of all, respect the Fulton Mall allowing it again to be the shining star of our parks. Of our community!
*****
Ruth Gadebusch is a veteran and a community activist, a former member of the Fresno Unified School Board and the California Commission on Teacher Credentialing and an emeritus member of the Board of Directors of the Center for Civic Education.