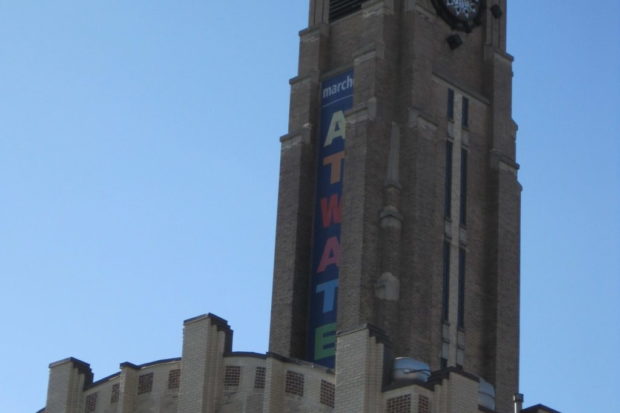 By Montse Reyes
Atwater maybe well on its way to bankruptcy, according to some City Council officials, placing among the ranks of other Californian cities such as Stockton and San Bernardino. With the city projecting a $3.7 million negative general fund balance for the 2012–2013 year, it's clear that drastic changes must be made if the city wants to rectify its financial state.
According to Atwater's finance director Glenn Carrington, at the end of the 2009–010 fiscal year Atwater's water and sanitation enterprise funds were running a deficit of $1.7 million and $3.2 million, respectively. The funds are intended to be self-sustaining and paid into by the public, yet the rates for residents have not gone up. In fact, in March, Mayor Joan Faul moved to create a citizens advisory committee to lay the groundwork for possible rate increases but was voted down by City Council members.
The city's financial forecast has appeared progressively bleak since then. Recently, City Manager Kathy Kivley was terminated from her position in a 4-1 vote during a closed-session City Council meeting. According to her, she was not given a reason for her termination.
City Police Chief Frank Pietro has been named interim City Manager in her absence.
Planning Commissioner Fred Warchol spoke to the Merced Sun-Star regarding Kivley's dismissal and said, "A heavy weight has been taken off the shoulders of Atwater with the termination of City Manager Kivley…The thousand mile journey to our fiscal recovery has taken its important first step. Kivley's apparent lack of leadership has been devastating."
However, Kivley maintains that the city's financial crisis had been a long-time coming, with the city running a deficit even before she accepted the position of city manager.
Community members have not shied away from expressing their concern and outrage over the city's financial woes. At a recent City Council meeting, Atwater residents spoke out and demanded Council members forgo their pay and allowances, which Mayor Faul and Council Member Craig Mooneyham have already done; such a move would save the city $39,000.
Other options being considered by the City Council to alleviate the economic burden include closing fire stations, laying off employees, reducing pay and or benefits to City Council members, personnel restructuring and selling real estate owned by the city.
The Council has also hired Danville Consulting Firm, a municipal resource group, to conduct an audit and offer financial advice.
Yet, how can a city that had a booming economy just a few years ago find itself on the brink of financial devastation?
Jeff Michael, director of the Business Forecasting Center at the University of the Pacific in Stockton, says that while the economy was booming cities became dependent on fees from new construction. When the housing market collapsed and construction came to a halt, the cities were left with debt, in particular, those that failed to err on the frugal side when it came to spending.
Dan Carrigg, legislative director for the League of California Cities, adds that the economic recession likely had such a devastating blow for Valley communities because many of them were experiencing growth periods at the time. "Some of these Valley cities are more in their growth phases, where some of the more established cities that have a more diversified economy maybe have been able to weather it differently," says Carrigg.
*****
Montse Reyes is currently a sophomore at Merced College. Contact her at montse327@gmail.com.